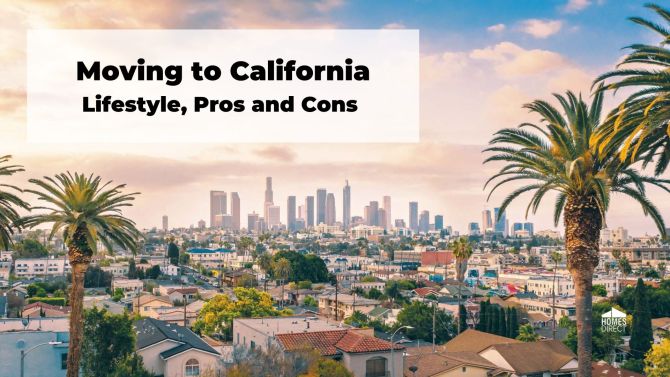 The thrill of boarding a plane and journeying to California for tourism is truly captivating.
However, loading up a U-HAUL and relocating all your possessions to California is entirely different.
Could the arid, scorching, sun-drenched, or bustling environment pose a challenge for my family and me in our pursuit of a residence?
Do the stars truly grace Hollywood's skies, with perhaps a fleeting glimpse awaiting us if we were to settle there?
Is it possible for just anyone to call Hollywood their home–does such an opportunity exist at all?
Does Hollywood even exist in reality?
Certainly, and Universal City emerges as a genuine hub where Universal Studios Hollywood theme park and authentic movie sets unfurl their existence.
If you are in pursuit of the perfect place to live and consider moving to California as one of your options, then this article is for you! Read on to find out all the pros and cons of moving to California, which will help you make an informed decision!
Things to know before moving to California
California is huge
California sprawls extensively, encompassing a dense expanse of redwood forests, beaches bordered by dramatic cliffs, picturesque mountain ranges, scorching deserts, and vast stretches of fertile farmland. The state stands as a testament to natural beauty and marvels. California's dimensions are substantial, holding the position of the third-largest state in terms of land area. Though not quite reaching the scale of Alaska or Texas, California occupies 4.31% of the entire United States. In fact, California's expanse equals that of the entirety of Germany and surpasses the United Kingdom by a factor of 1.7 in size.
Covering an impressive 163,696 square miles, California's reach extends from the Mexican border to the northern reaches of Oregon. Given the vast terrain to explore, the majority of inhabitants must rely on automobiles for transportation. While certain areas might be walkable, the necessity of cars becomes apparent when traversing between cities due to the extensive dispersion. As of 2019, California boasted nearly 15 million registered vehicles, indicating a heavy reliance on personal transportation. Given the limited options in public transit, it's advisable to brace for substantial traffic congestion and prolonged travel times.
Image by
12019
from
Pixabay
California has nice weather
Are you considering relocating to California enticed by its radiant sunshine and inviting warmth? The state's reputation for its Mediterranean climate promises sun-drenched and arid summers and mild and damp winters. Owing to its varied topography, temperature fluctuations are contingent on your chosen region of habitation.
Santa Barbara frequently claims the accolade for harboring the most agreeable climate and meteorological conditions within the state. An average daily temperature of 70 degrees Fahrenheit contributes to the allure of the weather that draws residents. The zenith of summer heat transpires in July and August, propelling temperatures into the 80s. Conversely, Death Valley, renowned as one of the planet's most scorching locations, endures daily temperatures that ascend to a sweltering 130 degrees Fahrenheit.
For those moving from places with colder climes to southern California, a heartening revelation awaits. Even during winter, the lowest recorded daily temperature in southern California merely descends to 49 degrees Fahrenheit.
Northern California and Southern California are different
Northern California and southern California stand in stark contrast to one another. The task of selecting a Californian abode offers a multitude of possibilities. The initial stride in identifying your dwelling lies in grasping the distinctions that distinguish northern and southern California affectionately referred to as NorCal and SoCal.
Despite their shared statehood, these two parts have striking dissimilarities, necessitating a travel span ranging from four to eight hours to bridge the geographical expanse. Now the question is "Which part would you prefer more?" Northern California is renowned for its cooler and more precipitation-laden climate, while southern California revels in a daily embrace of warm and sun-drenched conditions.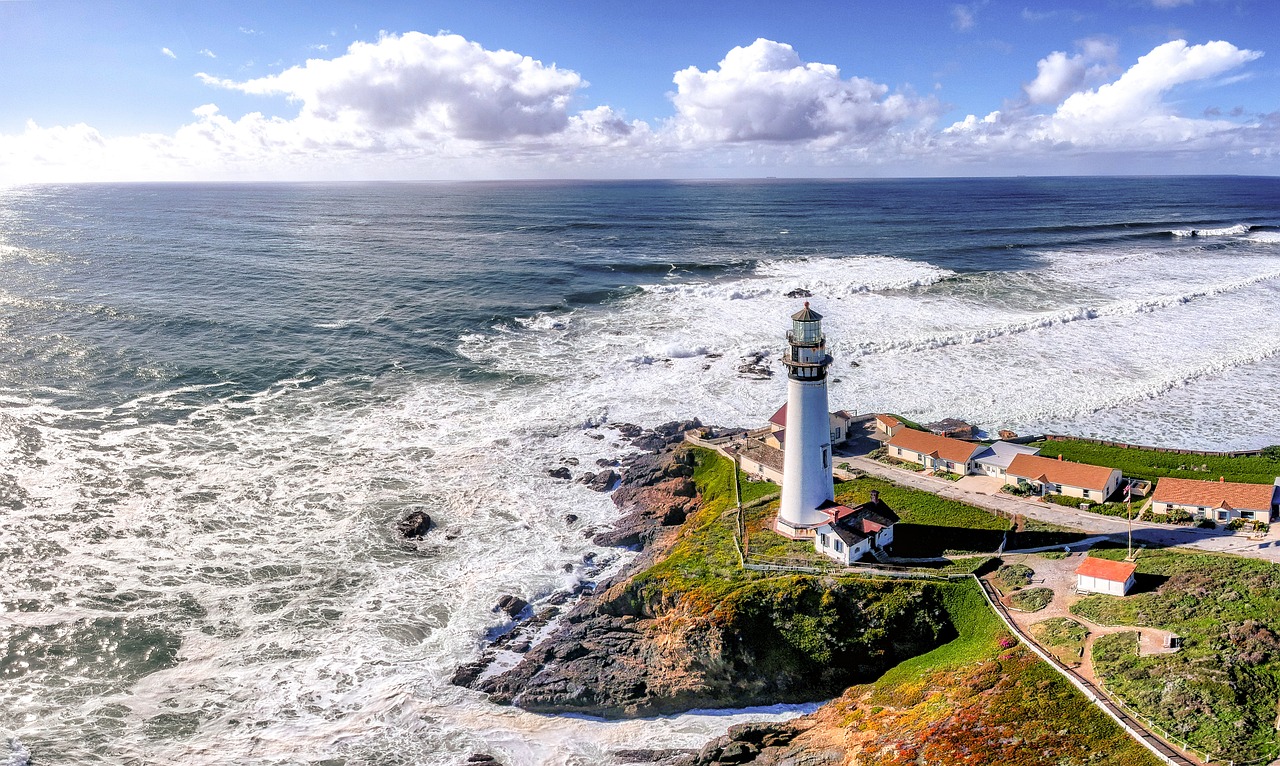 Image by
PeterBowers
from
Pixabay
California has gorgeous beaches
California is surrounded by clear blue water and stunning beaches thanks to the Pacific Coastline stretching 840 miles long. This attracts people who are into surfing and beachgoing.
What you should keep in mind is that the Pacific Ocean is much colder than the Atlantic and Gulf of Mexico. Take this into consideration if you are from the east coast.
Here are some of the most popular beaches in California:
Malibu Beach: Malibu is the home of many celebrities in Hollywood. It is located just west of Los Angeles and is surrounded by million-dollar homes.

Laguna Beach: Laguna is in Orange County in Southern California. You would love this beach if you enjoy views with hidden coves and canyons.

Pfieffer Beach: This is one of the top destinations as it has beautiful purple sand and picturesque places.

Santa Cruz Beach: Looking for a warm beach and entertainment? This is the one you should choose as it has warm sand and a boardwalk full of amusement rides and beachside shops.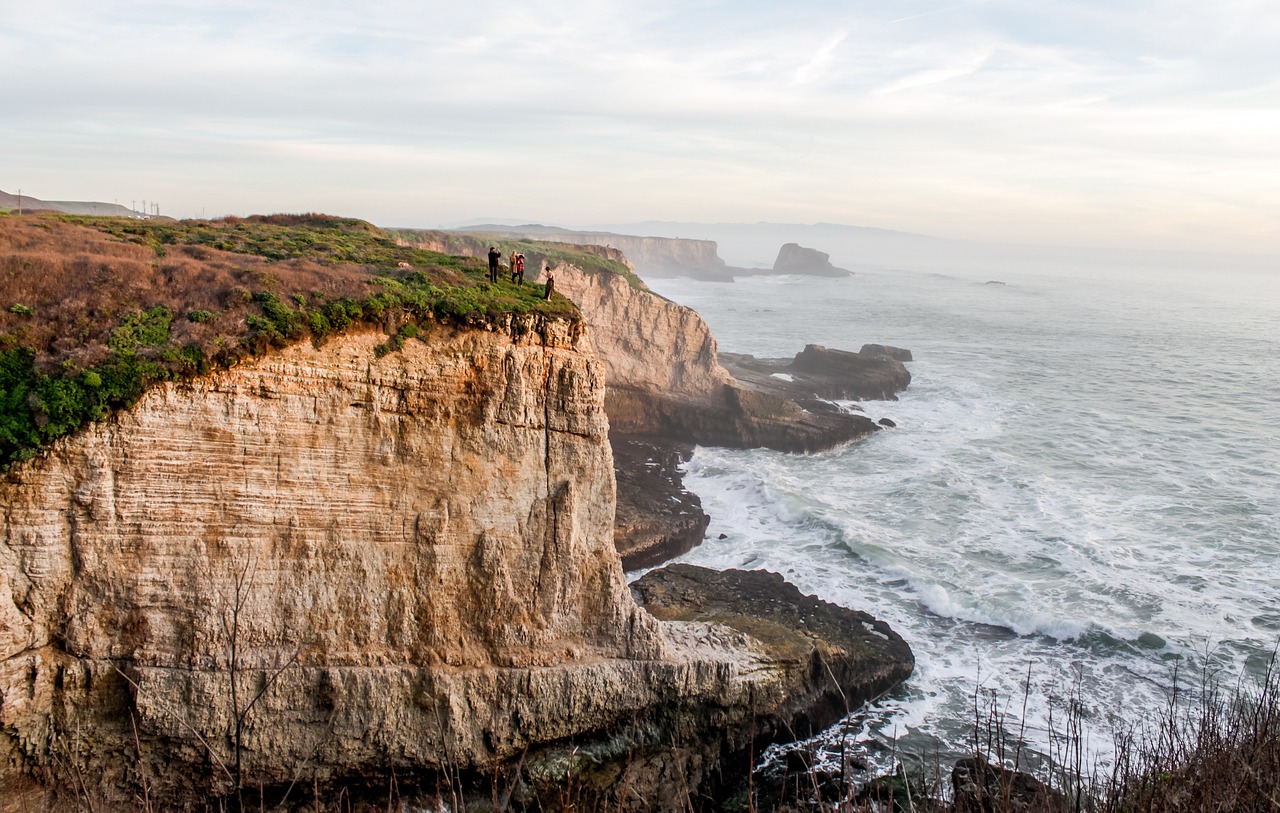 Image by
Egor Shitikov
from
Pixabay
Cost of living in California
Before moving to California, you should know that with the quality way of living comes also a higher cost of living. The national average of cost of living in the US is 100, while California is rated 149.9.
| Cost of living | California | United States |
| --- | --- | --- |
| Overall | 149.9 | 100 |
| Grocery | 105.1 | 100 |
| Health | 92.4 | 100 |
| Housing | 239.1 | 100 |
| Median Home Cost | $552,800 | $231,200 |
| Utilities | 102.4 | 100 |
| Transportation | 133.1 | 100 |
| Miscellaneous | 103.7 | 100 |
What Is The Job Market Like In California?
When it comes to the job market, California is home to 53 Fortune 500 companies with the state economy rated as one of the largest in the whole world. It seems like the job market in California is always thriving.
Here are some of the biggest companies in California. Maybe one day you will work there too!
| Rank | Company | City | Employees |
| --- | --- | --- | --- |
| 1 | Concentrix | Fremont | 225,000 |
| 2 | The Walt Disney Company | Burbank | 201,000 |
| 3 | Taco Bell | Irvine | 175,000 |
| 4 | Safeway | Pleasanton | 137,000 |
| 5 | Gap | San Francisco | 135,000 |
Regarding careers, the list of the top career options in California includes surgeons, psychiatrists, gynecologists, orthodontists, airline pilots, physicians, and more.
Pros and cons of living in California
Moving to California has both advantages and disadvantages. But what you'd want to know is "Is California a good state to live in?" To help you figure out we have created a list of pros and cons. Have a look at them carefully, then make the final call:
Pros of living in California
California has stunning natural scenery

The Californian climate is fantastic

California is a cultural melting pot

Average incomes are greater

California's entertainment sector is flourishing

There are a ton of fun things to do

There are several gorgeous beaches

You'll live in a superior-quality environment
Cons of living in California
Inferior transportation

There are too many laws that you must obey

California can experience natural disasters

Living expenses are high in California

The crime rate is high in California

Greater taxes

Pollution

In California, education is pricey
California Lifestyle
If you are an active person who likes going out, communicating, and participating in outdoor activities, such as hiking and biking, then California is the perfect place to move to. California dwellers are extremely active, liberal, and health-conscious. They like following the latest social trends in technology.
You can rent a bike and take a leisurely ride along palm-lined Venice Beach. Head over to Runyon Canyon, right behind the Hollywood Hills.
Sounds exciting, doesn't it? But this is not all.
If you care about healthy eating, you should know that California is the USA's most organic state. Californians don't only like embracing an organic diet but are also responsible for most of the organic products sold in America.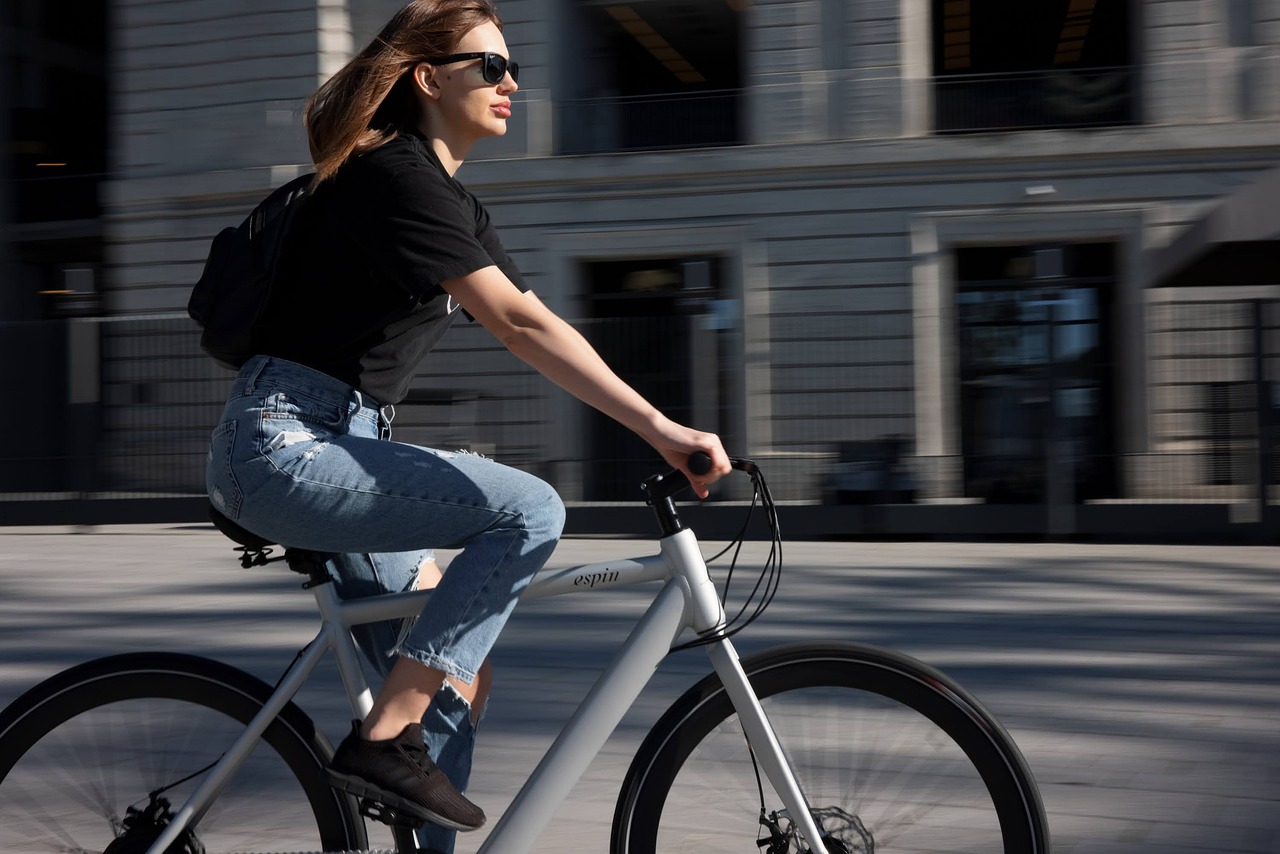 Image by
u_d7hddm5o
from
Pixabay
Moving to California Checklist
Once you've decided to move to California, you should keep in mind that there are some important things to do in order to live freely and happily in the state. Below you can find the checklist for moving to California. Make sure you have all!
Update your address.

Obtain a driver's license in California.

Register your car.

Acquire a new California car insurance coverage.

Sign up to vote.

Acquire medical insurance.

Get any additional insurance plans you might want.

Manage your finances, including your banks, loans, investments, etc.

Register your child in the new school system in your area.

Plan the taxes for California.

Find a nearby veterinarian and obtain a license for your animals.

Get your utilities set up.
Frequently asked questions:
Are there any good reasons to move to California?
Yes, California has many things to offer, starting from its diverse geography to cultural heritage and well-known universities and schools. You will definitely love California if you enjoy outdoor activities and fitness.
What is a good salary for a single person in California?
A good salary depends on a person's needs and requirements. People's lifestyles and financial goals differ. Accordingly, the idea of a good salary differs, too. However, if we consider the basic living expenses, such as the rent of the house, transportation, and utilities, you will need to earn a minimum of $ 50,000 in California.
Conclusion
As you can see, California has a lot to offer people looking to move to this state. From beautiful beaches to innovative companies, and a thriving job market. Like any other place, this country has downsides to consider: crazy traffic, pollution, expensive education, and high taxes.