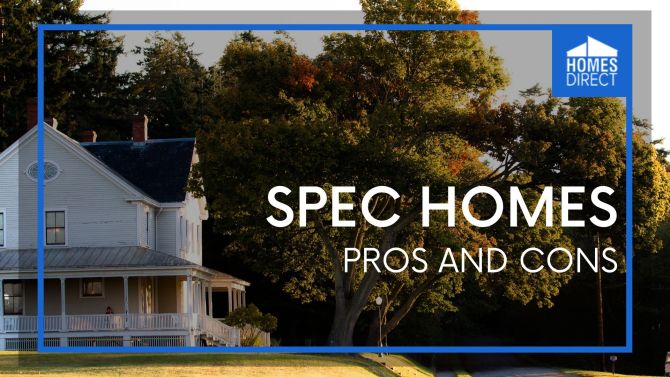 What is a spec house?
A spec home is short for speculative home. Sometimes they are also called move-in-ready homes. The main feature of a spec house or home is that the builder constructs it based on market demand, on the speculation that it will be sold easily on the market.
That's why they do their best to build a house that's as appealing to home buyers as possible.
In other words, spec homes are built based on what home buyers are searching for. For instance, spec home builders include ample amenities or upgrades, and build the home in a great neighborhood.
They build a spec house having real estate trends in mind. Moreover, they take careful note of the real estate market to find out where the spec homes need to be placed.
What to know before searching for a spec house
Before buying a spec house, you should discover the spec home builders in your area. You can do it with the help of the local home builders' association of your area or by searching online.
Once you find the spec home builders, visit their websites or social media accounts to get a feel of their work. You can even go and see some of their homes for sale as they will be in your area.
After this research, get the contacts of the builders whose work you liked. Then organize an interview with each of them to ask your questions.
The best option for you would be to find a real estate agent and ask them to guide you through the process. They are surely more experienced than you, so they will help you make the right choice and save you time and resources. You can also choose your own mortgage lender to help you with the buying process.
Now you're ready to start the buying process. Remember that you'll hardly find a spec home that has all the features you dreamed of. You can compare the spec houses you liked most and choose the one that has more features you'd like to have. Don't forget to ask for possible modifications. Some parts of the house, like the floor or wall coverings, or lighting can be changed easily.
After having a look at the spec house, you will also need a professional to inspect it. This way you'll be sure that the building is well structured and has all the features you want before buying the house.
The professional will also help you find out what the home's warranty covers and how long the warranty will last. Some of them offer about 1-year warranty for the materials, such as flooring or doors, from 2 to 5 years of coverage on systems. Others may offer a 10-year warranty on the whole speech house.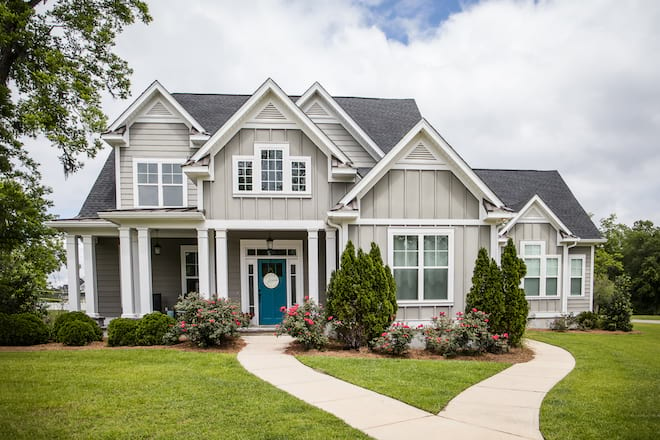 5 main benefits of buying a spec house
1. Spec homes are affordable
Sometimes people avoid buying a spec home as they think it could be super expensive. How would a home be affordable if it is built based on current market demands?!
However, one of the biggest benefits of purchasing a spec home is that they are not expensive at all.
2. They reduce risks
More and more people have begun seeing homes as good investments. However, buying an old home brings hidden costs. For instance, you find out there are some damages to repair or appliances to replace.
Unlike old homes, spec homes do not have these hidden costs. You can start living in one with the relief that all the appliances and components are new and won't need to be replaced or repaired soon.
3. Spec homes are immediately available
This is a great advantage for people who don't want to wait for a year to build their custom homes and look for solutions to settle in a new place as soon as possible.
Spec homes do not make you wait for months to complete the construction. Usually, you can have a look at the home one day, buy it the other day, and move in just a week later.
4. They include all the necessary amenities
It's exciting to move to a new home! Once you purchase it you want to fill it with cutting-edge appliances. They sound appealing at first but most people regret buying them when they get the bills.
The great thing about buying a spec home is that its builder has enough experience to construct a home that has everything you need for a great living without breaking the bank with expensive appliances.
Based on their past experience, spec home builders offer cost-saving solutions!
5. Have a look before buying
Building a new home is a long process. The construction of the home may take up to a year but even after waiting for such a long time, you won't be sure you will get the home you dreamed of!
One of the main benefits of a spec home is that it is already constructed. You can walk through it and check all the details before buying it.
Some builders even started using more innovative ways to show the potential buyer what the home looks like. You can take a virtual tour from anywhere without spending your time on the roads.
Whether you prefer an online or offline tour, you will be sure that you will be given the chance to inspect all the details of the spec home before purchasing it.
Main disadvantages of buying a spec home
Besides having so many advantages, there are a few things you should consider before buying a spec home. If you are okay with the cons mentioned below, then you should definitely buy a spec home:
Limited customization- Spec home is already constructed with the features the builder chose for it considering their previous experience and market trends. You can ask them to customize a few parts like the floor or wall coverings but the overall style will stay the same in most cases.
The floor plan is fixed- The builder has already chosen a floor plan for you so you won't get to choose it.
The home may be generic- Some spec homes look similar to the ones the builder has previously built. They usually include basic flooring, cabinets, and paint colors. You should search for a spec home carefully and choose the one that doesn't look generic or ask for a few modifications.
You won't choose the neighborhood- You won't be able to choose the neighborhood where the house is located as the builder has already chosen it and built the house there.
Pros and Cons of a Spec Home

Pros

Cons

Spec homes are affordable

You can ask for limited customization

They reduce risks

The floor plan is fixed

They include all the necessary amenities

The home may look generic

They are immediately available

You won't choose the neighborhood
The cost of spec homes
The cost of a spec home is less than the cost of a custom-built construction. The main goal of a builder is to put money into the home plans that will surely turn out to be great for the buyer. As a result, buyers can find great deals for spec homes.
Remember that there are a few factors that determine the price of a spec home:
Design of the spec home

Material quality

Amenities and appliances

The neighborhood and its surrounding home value

Buyer demand

Possible modifications

Square footage
Now you might ask "is it possible to negotiate the price of a spec home?".
The answer actually depends on your specific situation. The same builder usually constructs several spec homes with different costs. This means that the style of the home you chose already has its rates. Some builders may not want to negotiate with you and stick with their prices.
However, every case is different! If you want to negotiate you can try it. Depending on your situation, you might be able to lower the price.
For instance, you can negotiate the upgrades if your home isn't already constructed. Asking the buyer to change the expensive cabinets, countertops or carpets will help you get the home at a lower price.
If the home is already built, most builders may not comply with your requests. So, if you want to make any changes you will be able to do it only after buying the home.
FAQ And Conclusions:
What is a spec house in real estate?
A spec house is short for a speculative house. It's a new house that the home builders build based on the current market demands and real estate trends. Builders do their best to construct an appealing home on the speculation that it will be sold fast for a profit.
What are the benefits of a spec house?
Spec homes have a lot of benefits because builders pay attention to their previous experience and try to construct homes that will be maximum comfortable for the potential buyers. One of the main benefits of a spec home is that it is affordable compared to other types of homes. It is also available immediately. So, you can move into the new house in just a few days!
Moreover, the spec homes include all the necessary amenities and appliances, so you won't have to worry about buying them on your own.
How much does it cost to build a spec house?
The cost of a spec home depends on many factors such as the neighborhood where it is located, the square footage it has, the style and materials used to build the house, and more.
What you can do is browse the Internet and find the specialists that can help you get a spec home at the required price.
When is the best time to buy a spec house?
If you want to negotiate with the builders, you should try to buy a spec home when they aren't selling a lot of them. For instance, the middle of winter or around the holidays could be great for buying the spec home. If you're not sure about the time you need to buy it, you can ask your real estate agent to help you with it.
Buying a spec home is a great option if you want to move in just a few days and you're looking for an affordable home that looks modern with all the necessary amenities.
If you need help in choosing the right spec home for your family, contact our specialists at Homes Direct and we will guide you through the whole