The term "manufactured housing" refers to a certain kind of home that is often produced in a factory and carried to its site on its own wheels, despite the fact that a variety of modern housing is constructed entirely or in part off-site. Homes that are constructed on a stable chassis that enables "the initial and ongoing transportability of the home" are referred to by this legal description.
Such dwellings might be made up of a single unit or of modules that are carried separately and put together at the destination, where they'll also be wired up to the nearby electrical, water, and sewage lines. They may be fixed permanently to a foundation, or their underlying chassis may be "skirted" by blocks or siding to blend in with traditionally constructed homes.
Although they are still sometimes referred to as mobile homes, the truth is that modern manufactured homes, especially the larger models, are seldom moved once they have been delivered. Unlike recreational vehicles, they cannot move under their own power.
A General Overview of Manufactured Homes
What is a Manufactured home?
A manufactured home, also known as a mobile home or a trailer home, is a prefabricated structure built in a factory and then transported to a site where it is placed on a foundation. These homes are constructed in compliance with specific building codes set by the Department of Housing and Urban Development (HUD) in the United States, and similar regulations exist in other countries. Is a manufactured home a good investment? This is a question many people ask. Let's first understand the main features and qualities of manufactured homes then you will have the answer!
In a controlled atmosphere, skilled building professionals erect manufactured homes. A typically manufactured home usually takes 2 to 3 months to complete. From beginning to end, the production process moves easily from one stage to the next. Stockpiling of materials is simple, scheduling delays are reduced, and specialization and training ensure quality. The building process is relatively efficient because of a tight timeline; custom choices are now more popular, however, there are normally few models available.
When talking about mobile home pros and cons, the benefits always seem to outweigh the quality of the manufacturing process, and the flexibility increases. Mobile homes are gaining in popularity and are considered a strong favorable alternative to traditional homes. If you are still questioning whether buying a manufactured home is a good idea or not, we will uncover the mystery for you!

Read also: Top 20 Mobile Homes on Homes Direct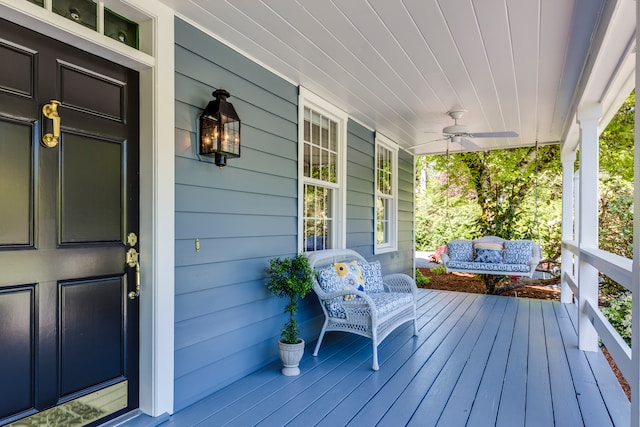 Photo by
Francesca Tosolini
on
Unsplash
Is a manufactured home a good investment?
As for whether a manufactured home is a good investment, it depends on various factors. Manufactured homes generally have lower upfront costs compared to traditional site-built homes, making them more affordable for some buyers. However, their value tends to depreciate over time, similar to most vehicles. Do manufactured homes appreciate in value? Not so, but they can be a very good investment if you are thinking to give it up for rent.
How long do manufactured homes last?
A manufactured home's lifespan can vary based on a number of variables, including upkeep, location, and construction quality. A manufactured home can last for many years with the right upkeep and care.
The HUD regulation, which governs the building of manufactured homes in the US, stipulates certain structural standards that must be met. The code guarantees that manufactured homes are constructed to resist the pressures of shipping and installation. The HUD code, which became effective in 1976, should be kept in mind because prefabricated houses built before that date may have different construction standards and may not last as long.
While there is no set expiration date for a manufactured home, it is generally accepted that they have a shorter lifespan compared to traditional site-built homes. On average, a well-maintained manufactured home can last 30 to 55 years. However, some manufactured homes have been known to last even longer with proper care, while others may experience issues that shorten their lifespan.
Advantages of Manufactured Homes
Buying a manufactured home comes with its own set of advantages and disadvantages. Here is a detailed analysis of the pros of purchasing a manufactured home:
Affordability

Why are manufactured homes so cheap?
Manufactured homes are generally cheaper because they are mass-produced in a factory setting, which reduces labor and material costs. A manufactured home typically costs far less than a traditional site-built home which is a big advantage.
Soon after the turn of the century, the Millennial Housing Commission published a study citing manufactured homes as one of the "largest sources of non-subsidized housing in the country." The growing housing shortage brought on by strong demand and high costs is now seen as having a significant impact on the prefabricated home industry. How much do manufactured homes cost? A standard home constructed on-site costs $107 per square foot whereas a prefabricated home costs $49 per square foot on average.

Read also: Average Cost of a Manufactured Home
Structural Strength
Many people question whether manufactured homes are worth it, in terms of structural strength. Manufactured homes are built under the HUD code adopted in 1976. It is the only federally mandated and administered code that exists, and it was specifically developed to address the factory production process, as well as to require that homes meet standards for "structural design, construction, fire safety, energy efficiency, and transportation from the factory to the customer's home site," according to the Manufactured Housing Institute.
All manufactured housing sold in the United States bears a permanently affixed "red seal" to show that all requirements of what is sometimes termed the most stringent certification process in the building industry have been met.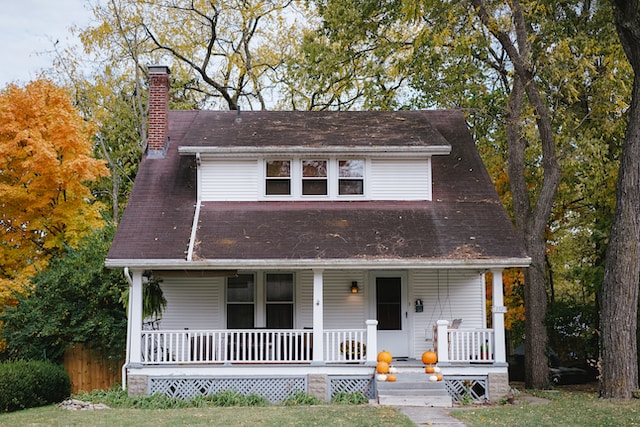 Photo by
Phil Hearing
on
Unsplash
Versatility
Long-term solutions are provided by manufactured homes. Families that own a suitable site might start modestly with the flexibility of adding additional manufactured modules as their needs alter because a basic manufactured home can be very reasonably priced. A prefabricated home can also be used as a starter home for families who want to eventually build a bigger, more permanent structure; the initial home could then be turned into a rental or used for another purpose on the family compound.
If the current location is not a long-term option or if the initial site was on a rented property, a manufactured home could be moved to another area as an alternative, even if moving might be logistically more challenging.
Construction Timetable
Buying a manufacturing home can mean moving into your own home faster. The timetable can be as short as 60-75 days for a home to be move-in ready. If time is of the essence, check out the Homes Direct ownership program.
Fast Installation
Few experiences can compare to the thrill of seeing your dream house come to life. However, nothing compares to the thrill of watching as your new home is delivered and then lifted by a massive crane onto its foundation. It's a fascinating experience. You will soon be cooking in your new kitchen, sleeping in your new bedroom, and setting up your new life while the final installation and utility hookup work progresses swiftly.
Whether you choose to purchase a home in a manufactured housing community or buy a manufactured home to place on property you already own, you will be pleasantly surprised at how quickly you can actually begin to enjoy your new lifestyle in a home of your own.
Energy-Efficient and Eco-Friendly
Manufactured housing is environmentally conscious and energy-efficient. The HUD Code ensures that manufactured homes achieve a high degree of energy efficiency with upgraded insulation both in the walls and under each home, a "belly wrap" and insulated skirting, energy-efficient windows, and on-demand water heaters. Today, entire homes can be Energy Star certified.
In addition, state-of-the-art kitchens and bathrooms feature both energy-saving appliances and water-saving plumbing fixtures and faucets, and buyers can opt for energy-efficient lighting as well.
If asked about the pros and cons of buying a mobile home, many people will mention this as one of the main benefits for which they choose mobile homes. Nowadays the idea of having energy-saving and eco-friendly options for housing is always great!
Acoustics
Because manufactured homes are built as separate modules, they can actually be quieter, with less sound transference from one room to another, than a traditional site-built home. They are strong, durable, quiet, and sheltering, particularly when two or more modules are combined to form a larger structure. Sound transference is minimized because each module is constructed and insulated individually.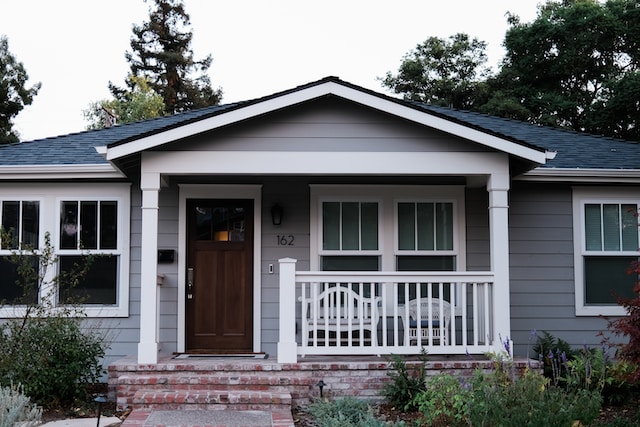 Photo by
Trinity Nguyen
on
Unsplash
Low-Risk Construction
Sadly, damage, theft, and supply delays are common issues at construction sites. These issues are minor with manufactured houses, which maximizes the time and financial savings that ensue. It's a win-win situation for the seller and the customer. Along with reducing material usage and disappearance, construction waste is also reduced. The cost of manufactured housing continues to be less expensive than the cost of homes built on-site in part due to the consequent efficiency.
Contractor Benefits
Sometimes, it's all too easy to consider only consumer advantages when discussing the pros and cons of mobile homes. However, the benefits to the contractor are just as important. Trained contractors - including framers, electricians, plumbers, painters and other professionals who work regular shifts in climate-controlled factories - tend to be well-compensated and more satisfied than those who move from site to site, working under - sometimes adverse physical conditions. A satisfied employee tends to take great pride in the work, which is evident in the final product.
Options for Customization
Whether you're dreaming of the perfect first home, or planning your retirement "castle", the options for personalizing a Homes Direct model are almost limitless. With a roster of more than 100 plans that buyers can visit at 12 different locations, you'll appreciate the opportunity to make your dreams a reality by selecting special features to truly make your house a special home.
Design a kitchen that entices your inner chef, baths that soothe your spirit, and built-ins to ensure that every area of your life at home is enjoyable, then modify the outside style or the roof line to make the finished design make your heart sing. After deciding on a floor plan that works for the way you want to live, choose the colors, materials, and optional extras you desire.

Read also: Design Your Own Manufactured Home. Customization Options
Lower Prices for Luxury
Manufactured housing has just as many options for luxurious finishing and distinctive floor plans as do traditional residences. Most luxury amenities may be added to a mobile home, so if you have your heart set on a vaulted ceiling, granite countertops and an island in the kitchen, a fireplace, hardwood floors, or other luxuries, they probably can be.
Even while the cost of such luxuries will be more, the overall cost will still be less than for a home that is being built on the ground. Additionally, you still have the opportunity to add garages, patios, sunrooms, decks, landscaping, and other features to your home to make it as unique as you like once the manufactured home or numerous modules are delivered and put together at your site.
Even while manufactured homes are often smaller than the majority of conventionally built homes, they may be filled out to be just as unique and luxurious. Living in a mobile house can be creative because its restrictions are up to you. This can be a huge benefit to mobile houses since you can personalize everything.
Image from
Freepik
Financing
Buying a mobile home today can be just as easy as buying a site-built home, but buyers may have to approach the loan process differently. Home Direct agents are trained to help buyers navigate the waters of manufactured home financing and can assist buyers to identify the steps needed to find appropriate financing.
As with any potential home purchase, the buyer's creditworthiness, employment, and tax records, debt-to-income ratio, and down payment must meet lender guidelines. In the case of a mobile home purchase, both the lot and the manufacturer must also be acceptable in the view of the lender.
There are many types of loans available to buyers of manufactured housing, including VA, FHA, and conventional mortgages. Additionally, in rural areas, buyers might have access to mortgages offered through the U.S. Department of Agriculture, and there are loans that specifically target members of Indian tribes for the purchase of manufactured homes.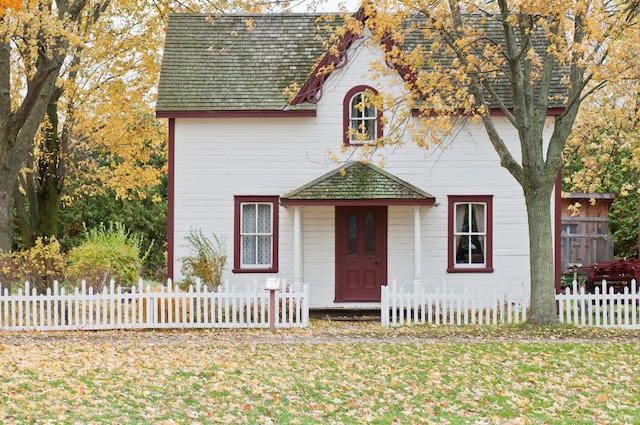 Photo by
Scott Webb
on
Unsplash
The Cons of Modular Housing
Just like advantages let's look through some of the disadvantages as well.
Availability and Cost of Suitable Land
There may not be as much available property in suburban and less inhabited areas with good access and established utility supply. In some places, the deed restrictions on the land require site-built construction. Modular housing in rural places may be challenging or even prohibitively expensive due to the cost of access and site preparation. However, certain earlier limitations have been reduced or eliminated due to the rising popularity of alternative housing, advancements in contemporary factory-built housing, and the sophistication of current design.
Lingering Stigma of Mobile Homes
Although the perception of mobile homes has changed as a result of contemporary manufacturing techniques and design, some communities still have prejudices against them. The situation is shifting as more contemporary communities with manufactured houses are created. Some localities that had previously prohibited mobile homes from being built have changed their zoning regulations and are now looking to manufactured home communities to fill the gap in their supply of affordable housing.
This is where the difference between site-built homes and prefabricated homes becomes apparent. There are some extremely positive aspects of manufactured houses, but if you're considering one as a long-term option, you'll want to take all the factors into account.
Lender Requirements
Some specific financing considerations surround manufactured homes. In some cases, they are considered personal property rather than real estate, and that can impact buyer plans and financing options. This can be one of the risks of buying a manufactured home.
Securing financing for a manufactured home can be more difficult than for a traditional home. Interest rates may be higher, and lenders may have stricter requirements.
Long-term Value
Even though manufactured homes have a number of benefits, it is crucial to be aware of their drawbacks as well before making a choice.
In some areas, the assessed value of manufactured homes may be considerably cheaper than that of stick-built homes, but this can also be a mixed blessing. Property tax payments are probably also minimal. Although the value of prefabricated homes has historically increased more slowly than other types of property, market factors now have a greater impact on value. It is anticipated that, depending on the area, the appreciation rates of manufactured housing will be increasingly comparable to those of other homes as the sector continues to expand.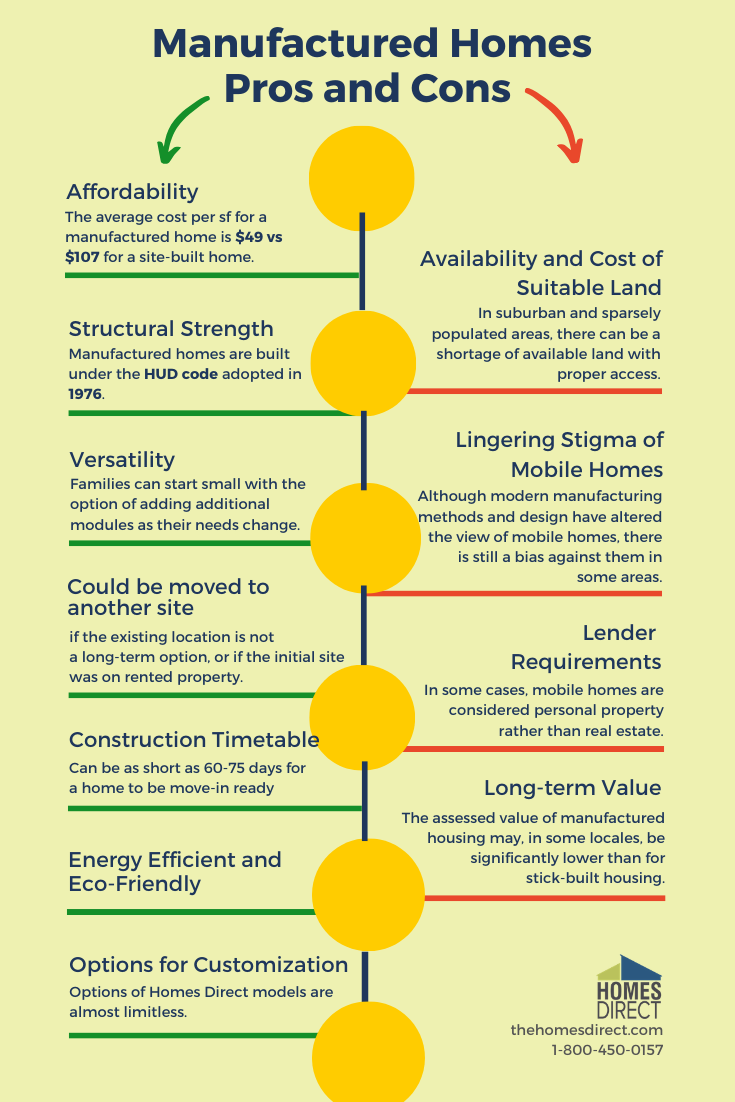 A manufactured home may be the answer to your dreams of homeownership. But, before you make the decision, thoroughly investigate the pros and cons of buying a manufactured home. As with any major purchase, the decision must depend on a family's individual needs and circumstances. When you weigh the pros and cons of buying a mobile home, the value becomes apparent and the uncertainty of "Are mobile homes a good investment?" fades away for sure.
Before planning to get your "sweet home", be sure to evaluate your own specific housing goals and plan the right process for it.
FAQ
Are mobile homes really mobile?
Many manufactured homes are "grounded" with concrete foundations, decks, site-built porches, garages, patios, and lush landscaping to make them virtually indistinguishable from traditionally-built homes.
Although they are still sometimes referred to as mobile homes, the truth is that modern manufactured homes, especially the larger models, are seldom moved once they have been delivered. Unlike recreational vehicles, they cannot move under their own power.
What are the advantages of manufactured homes?
Affordability
Structural Strength
Versatility
Construction Timetable
Fast Installation - Energy Efficient and Eco-Friendly
Acoustics
Low-Risk Construction
Contractor Benefits - Options for Customization
Lower Prices for Luxury
What are the cons of modular housing?
There are some mobile disadvantages:
Availability and cost of suitable land
The lingering stigma of mobile homes
Lender requirements
Long-term value
What is the downside to a manufactured home?
Some of the downsides of manufactured homes are the following;
Value May Depreciate
Reselling may be difficult
Financing can be complicated
Are manufactured homes ever a good idea?
According to the National Housing Institute, more than 22 million people in the United States live in manufactured homes.
Living in a mobile home comes with a list of pros. Among the most vital ones is the affordability of a mobile home. The average cost of a manufactured home is substantially lower than a traditional site-built home.
Are manufactured homes safe?
Yes! Properly installed manufactured homes are as safe as traditional homes during a storm and in hurricane zones!
How long do most manufactured homes last?
Mobile homes are constructed with stick guidelines and regulations in order to keep the foundation last at least for 35 years. The average useful life of a mobile home is 30-55 years but it can live more if kept good.
What are the benefits of owning a mobile home?
Advantages of Manufactured Homes
Much affordable compared to site-built homes, with many loan options and floor plans!
Many people question whether manufactured homes are worth it, in terms of structural strength. Manufactured homes are built under the HUD code adopted in 1976.
Mobile homes are constructed in factory conditions which means, no weather surprises can delay the process. The timetable can be as short as 60-75 days for a home to be move-in ready.
Options for Customization
Mobile homes come with many customization options. There are various floor plans one can choose, and not only!