Table of contents
What do I need to know about buying a mobile home in California?
Specifics of Buying a Manufactured Home in Southern and Northern California
Top 5 Reasons why California is Perfect for Owning a Mobile Home
Mobile Home Types in California
Advantages of Manufactured Homes in California
How to Buy Manufactured Home in California
You might be thinking what is so specific about California and isn't home buying almost the same process in each state? The answer is no, there are many specifics when it comes to the manufactured home buying process, especially in different states that do have different regulations on manufactured homes!
Manufactured housing, both in mobile home parks or manufactured housing communities, and outside of those parks or communities, provides a safe and affordable housing option for many Californians but there are things to know!
Let us guide you through the process of "How to buy a manufactured home in California" with detailed information on every step!
As of December 2021, here are the top states in the USA that have the highest numbers of mobile homes!
| State | Number of Mobile Homes |
| --- | --- |
| Texas | 137,460 |
| Florida | 50,761 |
| Louisiana | 46,381 |
| North Carolina | 35,847 |
| Alabama | 34,587 |
| Mississippi | 28,907 |
| California | 27,669 |
| Kentucky | 25,949 |
In California, manufactured housing plays a small but important role in the housing market. According to data obtained from the California Department of Housing and Community Development (HCD), there are 5,246 Active Mobile Home and RV Parks totaling 453,163 lots/spaces in the State of California.
Just like with any big purchase you always want to do your research before purchasing a mobile home. First thing first, to buy a mobile home, you should know that there are different types of mobile homes; manufactured and modular. The main difference between those two is the foundation.
There are things you need to think about before buying a mobile home.
1. Quality and Building Standards
California's protection and assistance to manufactured housing are managed by the Department of Housing and Community Development which is charged with adopting rules and regulations to interpret the provisions of California law and codes that relate to manufactured housing.
Specifically, the Department has adopted building standards that are consistent with the recognized and accepted standards as published in the most recent editions of uniform or international industry codes.
2. Defining Your Mobile Home
Even before choosing the location of your mobile home, what you need to think about is the house itself. The use of the house, the number of people in the family. This way you can manage to choose the type of mobile home best suited for your needs!
A big number of people in the state of California buy mobile homes for renting purposes! Considering that the rental fees are higher than ever before, and the cost of California manufactured homes is relatively low, people buy and give mobile homes for rent.
3. Location and Price
Known as the Golden State, California is located on the west coast of the United States bordering the Pacific Ocean, Oregon, Nevada, and Arizona, and has a mostly mild climate, although it varies greatly throughout the state.
California modular homes are engineered specifically with a focus on energy efficiency and minimal long-term maintenance. Sparkling ocean, crashing waves, and heated sand—it's all part of the California experience.
The average starting price range for the construction of a modular home or manufactured home is $90 to $160 per square foot. The average starting cost of a 1,800 square-foot prefabricated home is $162,000.
Find more about manufactured home prices.
4. Mobile Home Financing in California
Mobile, manufactured, and modular homes have multiple financing options available in California and elsewhere. Buying a mobile home has become a very popular choice among young couples and people who can't afford traditional housing.
Here are the most common loans and mortgage plans!
1. FHA Loan
Backed by the Federal Housing Administration, FHA loans are extremely popular among first-time homebuyers and others interested in low down payment mortgage options.
2. Freddie Mac and Fannie Mae
Freddie Mac and Fannie Mae are more conventional loans with a fixed-rate mortgage and repayment in 15, 20, or 30 years.
3. VA Loan
The U.S. The Department of Veterans Affairs insures loans for veterans and active-duty military members.
4. USDA Loan
A USDA home loan is a competitively priced mortgage option that helps to make purchasing a home more affordable for low-income individuals living in designated rural areas.
The U.S. The Department of Agriculture backs USDA loans in the same way the Department of Veterans Affairs backs VA loans for eligible individuals such as veterans and their families.
Learn more about manufactured homes financing.
5. California housing standards
According to the Manufacturing Housing Institute, 22 million people in the U.S. live in manufactured homes. Seventy-one percent of residents cited affordability being a factor, with 9% citing the option as their first opportunity for homeownership.
Besides the house research, you should also consider the season when you want to buy a mobile house in California. Depending on the season prices can vary a lot making it a lot more expensive. Summer is typically the time that most moves take place, and people look for mobile home options to own in California.
This makes winter less competitive and the best choice in terms of market dependence and price!
Find out more about building codes for mobile homes in California
6. Get Familiar with California Regulations
California law governing manufactured housing is entitled the "Manufactured Housing Act of 1980".
Here are the things to consider before buying a manufactured home in California. Find out the requirements of buying a mobile home in California!
1. Permits and Inspections
Permits are required to operate a mobile home, make alterations to a manufactured home, and construct a mobile home.
2. Modifying a Mobile home
Before beginning any work to alter your manufactured home,, you must first obtain a permit. There is a certain Application form that has to be filled out carefully and accordingly. Application form for alterations to mobile homes.
3. Registration and Titling
There are special services that can assist you to register and title your mobile homes successfully and get the local permits needed for the process. Not doing so will cause many issues and can cost a lot after!
7. Evaluate Manufactured Homes Manufacturers and their Products
Before finalizing your purchase of a mobile home in California, make sure to explore the manufacturing options you have in the area. Talk to the owners of manufactured homes in California, try to find out all the pros and cons of obtaining a mobile home in California.
Check out to find the best manufacturers and the most reliable companies to work with. Here are the best California manufacturers!
California - Champion California, Golden West California
8. Installation Process and Delivery
The State has not promulgated rules or regulations which specify the procedures for installing a manufactured home. The geography is so diverse and the topographical features vary so widely throughout the State that it is more practical to leave the development of installation procedures to the counties.
Of particular concern is the extent to which seismic activity can affect the installation. A manufactured home park will be very familiar with the proper installation of a home.
Purchasers who intend to install a home on private property should hire an experienced contractor who will work with the local building code authorities to install the home. This booklet provides a model installation procedure for the purchaser's reference:
Depending on the distance, the delivery services in California can get pricey. To move a single-wide mobile home using the full-service moving service and the same distance of up to 60 miles will cost about $3,000-$5,000.
Full-service moves include the disconnect, reconnect and transport services. To move a double-wide mobile home will cost $4,000-$10,000.
Detailed information on manufactured homes delivery.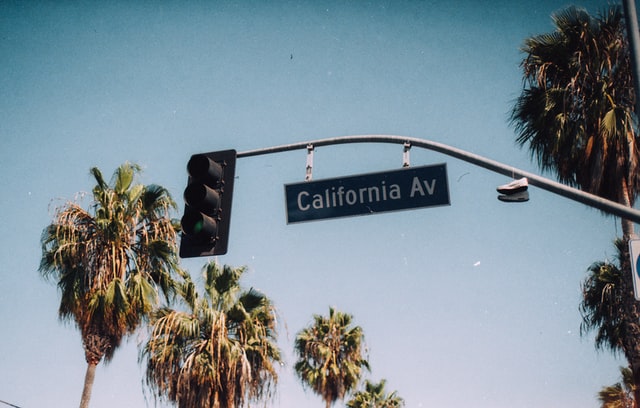 Photo by
Vital Sinkevich
on
Unsplash
If you are thinking of buying a mobile home in California, the question is which side of California? Northern California vs Southern California? Are there any differences in regulation and requirements? Let's find out!
Let's start with the fact that there is not much difference in buying a mobile home in southern or northern California. The regulations and the requirements are the same as they apply to the state. There might be small or zoning requirements that can be typical to that area!
Many people come to California for rehabilitation purposes. A Golden state like California has a lot to offer! Manufactured homes in California are an outstanding quality purchase, whether it is your first home or a reasonable retirement residence.
Here are the top 5 reasons why California is perfect to buy a mobile home!
California has some of the best climates with fewer natural disasters!

The crime rate in California is comparably low, making it a safe place to live.

Prices are relatively low in California

California has the most beautiful beaches and communities!

Earthquakes in manufactured communities are nonexistent.

Photo by
Bannon Morrissy
on
Unsplash
Manufactured homes typically come in different configurations, and offer different placements as well.
Modern mobile or manufactured home builders generally build either "single-wide" "double-wide" units and even "triple-wide".
Single-wide manufactured homes are built on a narrow frame, and interior rooms can either be connected to each other (common) or via a narrow hallway.
Double-wide manufactured homes are typically made of two single-width platforms joined in the center. These homes tend to look more like conventional stick-built homes and offer roughly twice the square footage of a single-width home.
Triple-wide or two-story manufactured homes offer additional floor plan options, and greater square footage, but the placement of these larger units within a mobile home community can be problematic, as these homes are much larger than a typical mobile home.
California is a beautiful state full of many possibilities both for career and education. Finding your dream manufactured home in California can be great! Homes Direct can help you achieve that!
Here are some great advantages manufactured homes offer!
Affordability
Structural Strength
Versatility
Construction Timetable
Options for Customization
Energy Efficient and Eco-Friendly

How much does a manufactured home cost in California?
The average starting price range for the construction of a modular home or manufactured home is $90 to $160 per square foot. The average starting cost of a 1,800 square-foot prefabricated home is $162,000.
Is it a good investment to buy a mobile home in California?
Buying a mobile home in California is a very wise investment as even if you decide to move to a traditional house you can always give it out for rent and the prices for renting are higher in California!
Can I buy land and put a mobile home on it in California?
Manufactured homes may be installed on a permanent basis on private property subject to a permit and approval by the Building and Safety Division.
Do you pay property tax on mobile homes in California?
Mobile Homes in California are taxed either through the local property tax system administered by the county in which the mobile home is situated or by payment of vehicle "in-lieu" license fees (i.e., charges imposed "in place of " property taxes) to the State.
At Homes Direct our goal is to help provide the resources needed for potential mobile homeowners to make an informed purchase of their next home. Find the best manufacturers of mobile homes in different states! Contact us now.