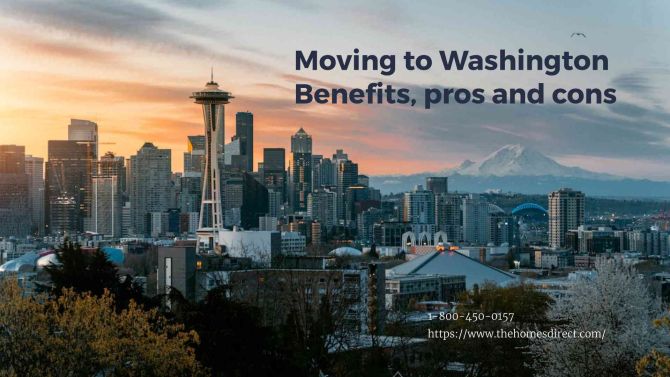 Moving to a new place can be an exciting yet daunting experience. Washington, the capital of the United States, is a popular destination for people from all over the world. Known for its rich history, cultural diversity, and stunning scenery, Washington offers a unique lifestyle that attracts thousands of visitors every year.
However, before packing your bags, it is important to do your research and understand what to expect when moving to Washington. This article provides a comprehensive guide on what you need to know before making the move, including housing, transportation, employment, and entertainment options. Whether you are a young professional, a family, or a retiree, this guide has something for everyone. So, sit back, relax, and allow this article to take you on a journey of discovery about moving to Washington.
Moving to Washington State: things to know before moving
Washington State is a fantastic place to live, with stunning natural scenery, a vibrant cultural scene, and an excellent quality of life. However, moving to a new state can be challenging, especially if you're not familiar with the local way of life. In this section, we'll take a closer look at things you should know before moving to Washington State.
Weather: Washington is a state of contrasts when it comes to weather. The western part of the state sees a lot of rainy weather, especially during the autumn and winter months. The eastern part of the state is much drier, with hot summers and cold winters. The Cascades, a massive mountain range, divides the state into two regions, so if you're moving to Washington, it's essential to be prepared for different weather conditions depending on where you are.
Cost of living: The cost of living in Washington State is relatively high, especially in cities like Seattle and Bellevue. Housing, in particular, can be expensive, but the wages are usually higher than the national average. If you're moving to Washington for a job, make sure you research the cost of living in your area so that you can budget appropriately.
Traffic: Traffic can be heavy in some parts of Washington, especially around Seattle and Tacoma. Rush hour can be particularly challenging, but the state has an excellent public transportation system and plenty of bike-friendly roads, so there are alternatives to driving.
Outdoor activities: Washington is a state that loves the outdoors, and if you're moving here, you should be prepared to get out and explore. From hiking in the mountains to kayaking on the Puget Sound, there are endless opportunities for outdoor activities. The state is also home to several national parks, including Olympic National Park and Mount Rainier National Park.
Culture: Washington is a diverse state with a rich cultural scene. Seattle is home to several museums, including the Museum of Pop Culture and the Seattle Art Museum, while smaller cities like Olympia and Bellingham have thriving arts and music scenes. The state is also known for its coffee culture, with numerous independent cafes and roasters throughout the state.
What are the people and culture like in Washington?
People from various racial backgrounds, religious affiliations, and ethnicities coexist peacefully in Washington, a state well renowned for its varied population. The locals are kind, hospitable, and genuine. You can count on the locals to offer you a helping hand whether you're new to the area or simply passing through.
Just like its population, Washington's culture is known for its diversity too. You will definitely find a culture closer to your heart. The state has diverse music, art, and sports. For instance, Seattle is the center for the arts and home to notable museums like the Museum of Pop Culture, Frye Art Museum, and Seattle Art Museum.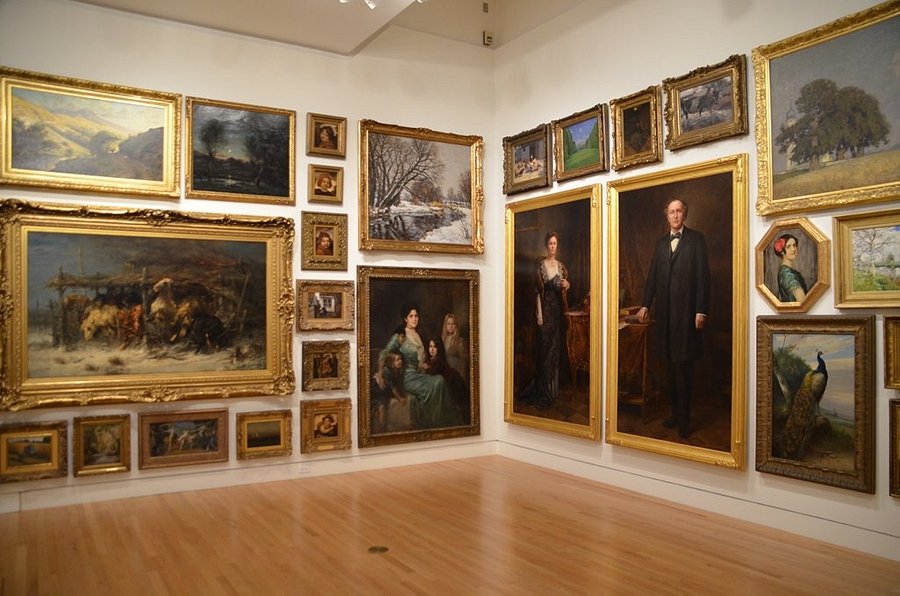 Image credit:
tripadvisor.com
Is Washington State a good place to retire?
A wonderful opportunity to travel and discover new things is during retirement. You'll be glad to know that Washington State is a great area to spend the retirement years.
For retirees, Washington State has a lot to offer. It has a welcoming community, a gorgeous natural setting, and a warm temperature. Retirement residents have the option of relocating to either a booming city or a charming little town considering the state's ideal balance of urban and rural locations.
The diversified population of Washington State is one of the characteristics that make it an excellent area to retire. People from every walk of life live in the state, making it a richer cultural experience. Washingtonians are renowned for their warmth, friendliness, and hospitality. You'll never feel isolated or unwelcome here.
The state is also home to a large number of retirement institutions that offer a wide range of social and leisure activities. Senior citizens' needs and interests are taken into consideration while designing many of these communities. They include extras like clubhouses, swimming pools, and fitness facilities.
Washington State is an outdoor enthusiast's delight. The state, which has mountains, lakes, woods, and beaches, is renowned for its breathtaking natural beauty. It offers a variety of outdoor activities, including boating, skiing, fishing, and trekking.
Washington State is home to some of the greatest hospitals and medical professionals in the US. Since there are so many prestigious medical facilities nearby, you can be sure you will get the greatest care if you ever experience any health problems.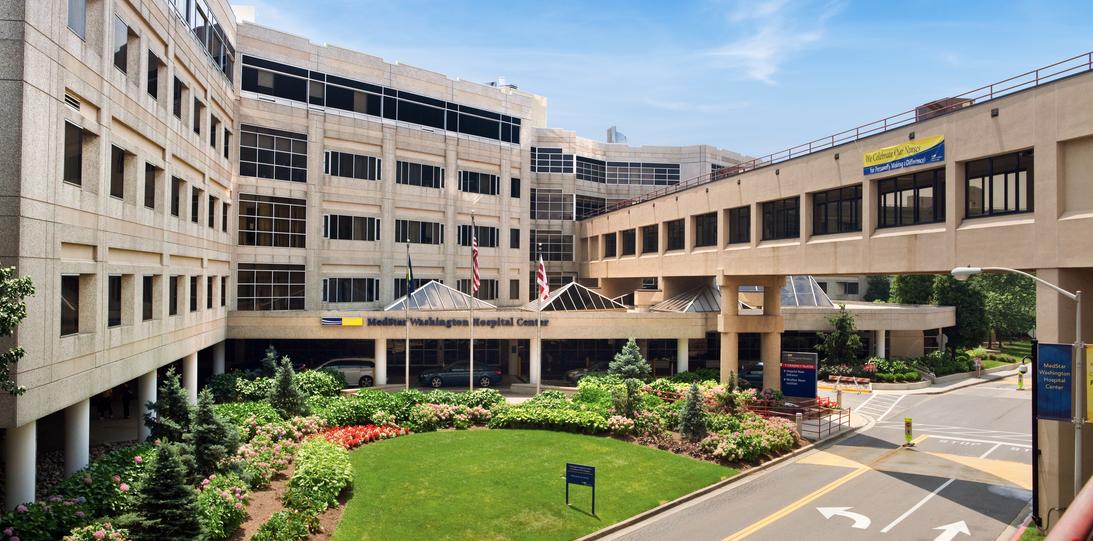 Image credit:
medstarhealth.org
What is the job market like in Washington?
Fortunately, Washington State has a very strong economy with a range of options in several areas. You may discover a job in Washington that matches your interests and talents whether you're a fresh graduate starting your career or an experienced professional searching for your next challenge.
The IT industry is one of Washington's main economic movers. This includes well-known companies like Microsoft, Amazon, and Boeing in addition to a huge number of start-ups and smaller tech companies. Software developers, project managers, and marketing professionals are all employed in this field. Entry-level employment generally start at $60,000 per year, while senior roles can earn up to $150,000 yearly. Salaries vary considerably based on experience and credentials.
Average Salary for Washington

Job Title

Range

Average

Software Engineer

$77k - $143k

$111,659

Project Manager

$55k - $119k

$80,899

Office Manager

$39k - $74k

$55,769

Human Resources (HR) Manager

$54k - $104k

$76,198

Senior Software Engineer

$108k - $172k

$143,979

Mechanical Engineer

$62k - $113k

$80,449
Cost of living in Washington state
Most people prioritize affordability while deciding whether or not to relocate. If Washington State is on your radar, you're in luck since, depending on where you look, it might be a reasonably priced area to live. For instance, you can expect higher prices of living in areas like Seattle, Bellevue, or Sammamish than if you decide to reside in Olympia, Quincy, or Auburn. To get acquainted with the manufactured and mobile homes in Washington, we advise you to contact Homes Direct Washington, our specialists will take into account all your wishes and choose the home of your dreams.
Washington's cost of living exceeds the national average by almost 13%, however, it is 7.8% higher than Oregon, a nearby state, and 6.9% less expensive than California. Although housing is more expensive than in some other states, some areas offer reasonable prices for reasonable homes. If you want to find affordable places to live in Washington, you can search for them online.
Below we have included the 5 best places to live in Washington State. You can consider them before moving:
Best places to live in Washington state
Finding the ideal location to settle down might be difficult with so many options. We've compiled a list of some of Washington State's top areas as a result.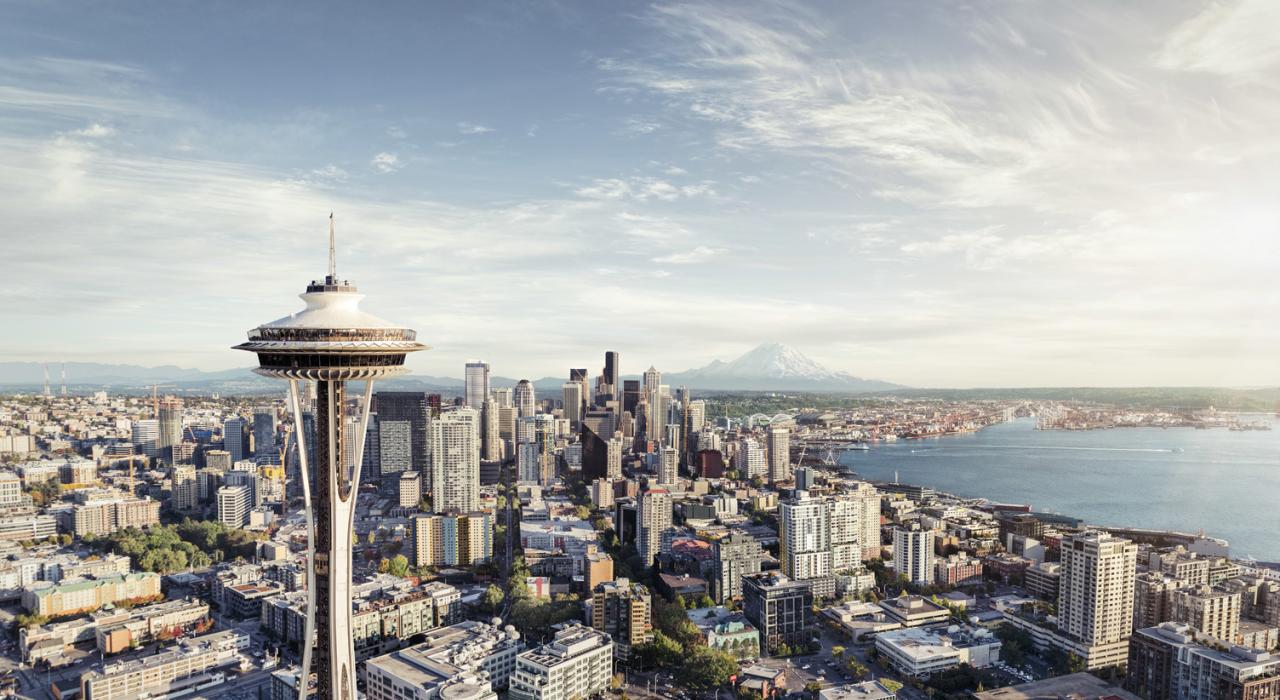 Image credit:
visittheusa.com
Seattle
Seattle, often known as the Emerald City, ranks first on the list because it is frequently cited as one of the nation's most livable cities. Large colleges, a thriving tech sector, and a fantastic food scene can all be found in Seattle. The harbor, outdoor areas, and music culture are well-known, and there are many interesting museums, galleries, and theaters to check out.
Mercer Island
Another top place to live in Washington State is Mercer Island. Located just a few miles east of Seattle, Mercer Island is an affluent community nestled in the heart of Lake Washington. With a population of around 25,000, the island offers a quiet, suburban feel while still being close to the city. Residents can enjoy a range of outdoor activities, from hiking and biking to swimming and boating on the lake.
Sammamish
Sammamish is another excellent location to take into account. On the eastern bank of Lake Sammamish, this community is expanding quickly and offers a more rural environment than Mercer Island. There are great schools, lots of open areas, and a strong feeling of community for the locals. Sammamish, which has a little over 65,000 residents, has a small-town vibe while still providing all the conveniences of a bigger metropolis.
Redmond
Last but not least, Redmond is yet another fantastic location to take into account while relocating to Washington state. Redmond, sometimes referred to as the "Bicycle Capital of the Northwest," is a thriving city with an active neighborhood. The city, which is home to technological giants like Microsoft, has a wealth of career prospects, top-notch educational facilities, and a vibrant cultural scene. Redmond, which has a population of around 70,000, combines the advantages of a large metropolis with the sense of a little town.
Place

Population

Median home value

Unemployment rate

Mercer Island

25,492

$1,135,200

3.6%

Sammamish

64,049

$749,000

3.1%

Brier

6,819

$454,700

3.1%

Snoqualmie

13,317

$582,000

3.3%

Redmond

63,197

$631,700

3.9%

Duvall

7,811

$452,200

4.7%

Mill Creek

20,164

$486,600

3.2%

Kirkland

88,079

$607,800

3.6%

Lake

Forest Park

13,378

$559,000

4.3%

Bellevue

142,242

$737,000

4.0%
Pros and cons of living in Washington
Before moving to Washington, it's a great idea to consider the advantages and disadvantages of the state. Here is a list of both pros and cons to help you make an informed decision:
Pros of living in Washington state
Thriving labor market

Environmentally- friendly

State income tax exempt

Reputable schools and universities

Thriving, varied, and growing economy

High standards of life

Outside attractions and activities

Home to 8000+ lakes

State of bikes

Great place for living a healthy lifestyle
Cons of living in Washington state
Living expenses are higher than in many other states.

Terrible traffic in cities

Relatively high crime rates

Higher sales taxes

Crowded cities with high population

Home to active volcanoes

Chances of storms and hurricanes
Best weather in Washington state
Although Washington State is mostly known for its yearly rains, there are some areas with wonderful weather. Let's explore the cities that have lovely weather all year round.
Seattle is unquestionably the most populated city in Washington State, yet it has a very erratic climate. The city has pleasant winters and chilly, rainy summers. Moreover, the sea air acts as a free air conditioner here. Lakes and woods may be found throughout Seattle, which contributes to the city's natural setting.
You can also consider Spokane in Eastern Washington if you're seeking a warmer city. In the summer, Spokane offers a bright, dry climate that is ideal for sporting activities including boating, hiking, and cycling. Spokane's winters are snowy, but they also present a fantastic chance for winter activities like skiing and snowshoeing.
Olympia is another place with consistently favorable weather. The city has pleasant winters and warm summers, with regular moderate precipitation. Rolling hills, lovely lakes, and a charming center make the Olympia region a great spot to settle down.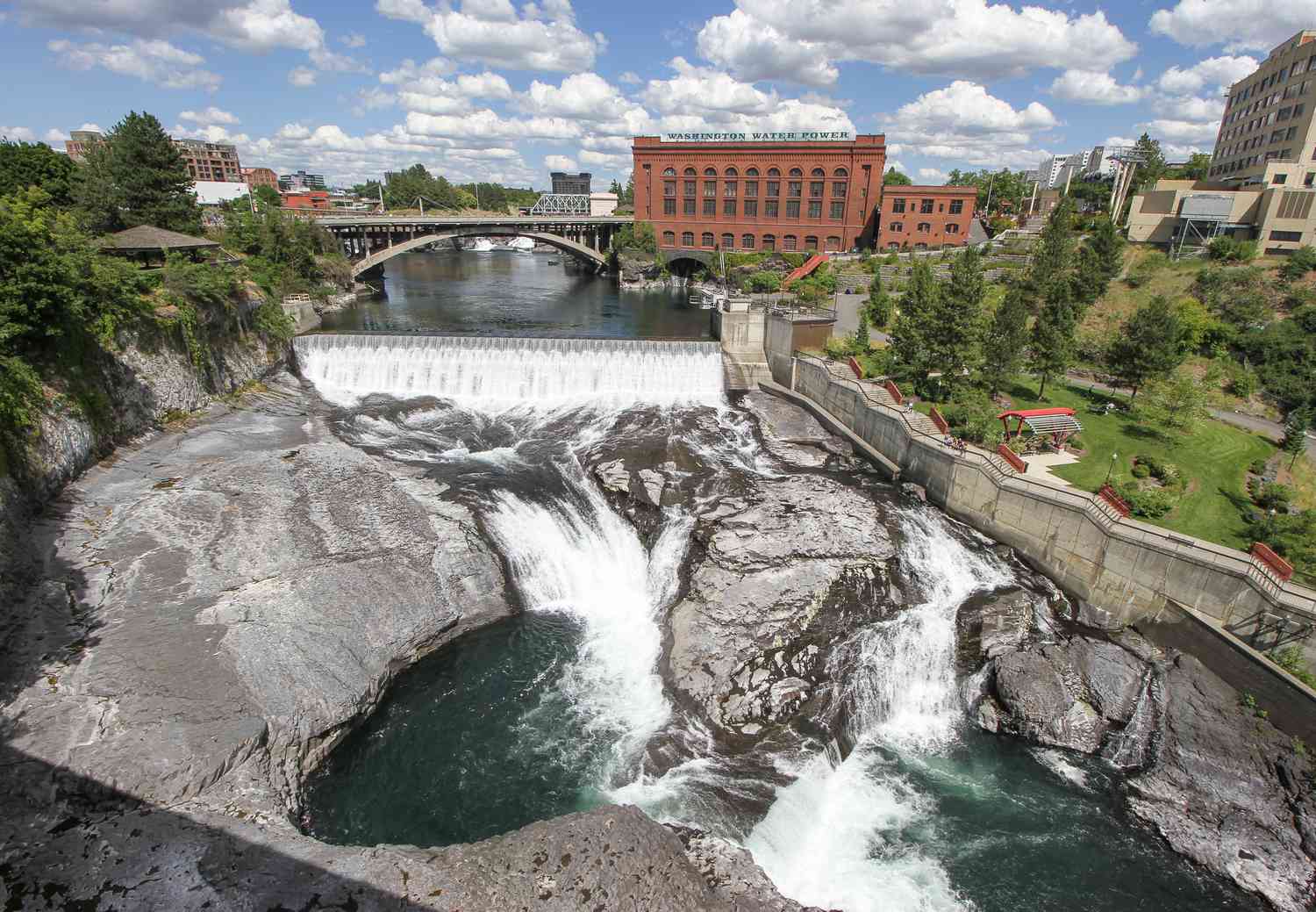 Image credit:
tripsavvy.com
Does Washington have an income tax?
Another great thing about Washington is that the state doesn't have an income tax. However, business and occupation (B&O) and/or public utility tax may apply to people or entities conducting business in Washington.
Moving to Washington state: short checklist
Moving to a new state may be a little stressful if you haven't done it before. Besides, all the states have their specific rules and laws you need to follow in order to move fast, without any problems.
Below you can find a short checklist that will help you move to the new state. Make sure to check off the list when you move to Washington:
Change the address

Obtain a driver's license in Washington

Register your car

Acquire new Washington car insurance

Sign up for voting

Get health insurance for you and your family

Manage your finances, including your banks, loans, investments, etc.

Enroll your child in the new school system in your area

Make tax preparations in Washington

Find a nearby veterinarian and obtain a license for your animals

Get your utilities set up
What to do in Washington state: TOP-10 the coolest things
Once you've decided to move to Washington, you will need to plan the coolest activities to make the moving process more entertaining and fun. In fact, this beautiful state has a lot to offer.
To help you with the activities, we have gathered the top 10 coolest things that people love to do when they move to Washington:
Visit the Space Needle in Seattle

Tour the Chihuly Garden and Glass Museum in Seattle

Visit Pike Place Market in Seattle

Explore Olympic National Park

Experience the natural beauty of Mount Rainier

Take a ferry ride to the San Juan Islands

Enjoy water sports on Lake Chelan

Go whale watching in Puget Sound

Indulge in farm-to-table dining in Walla Walla

Hike through the Enchantments in Leavenworth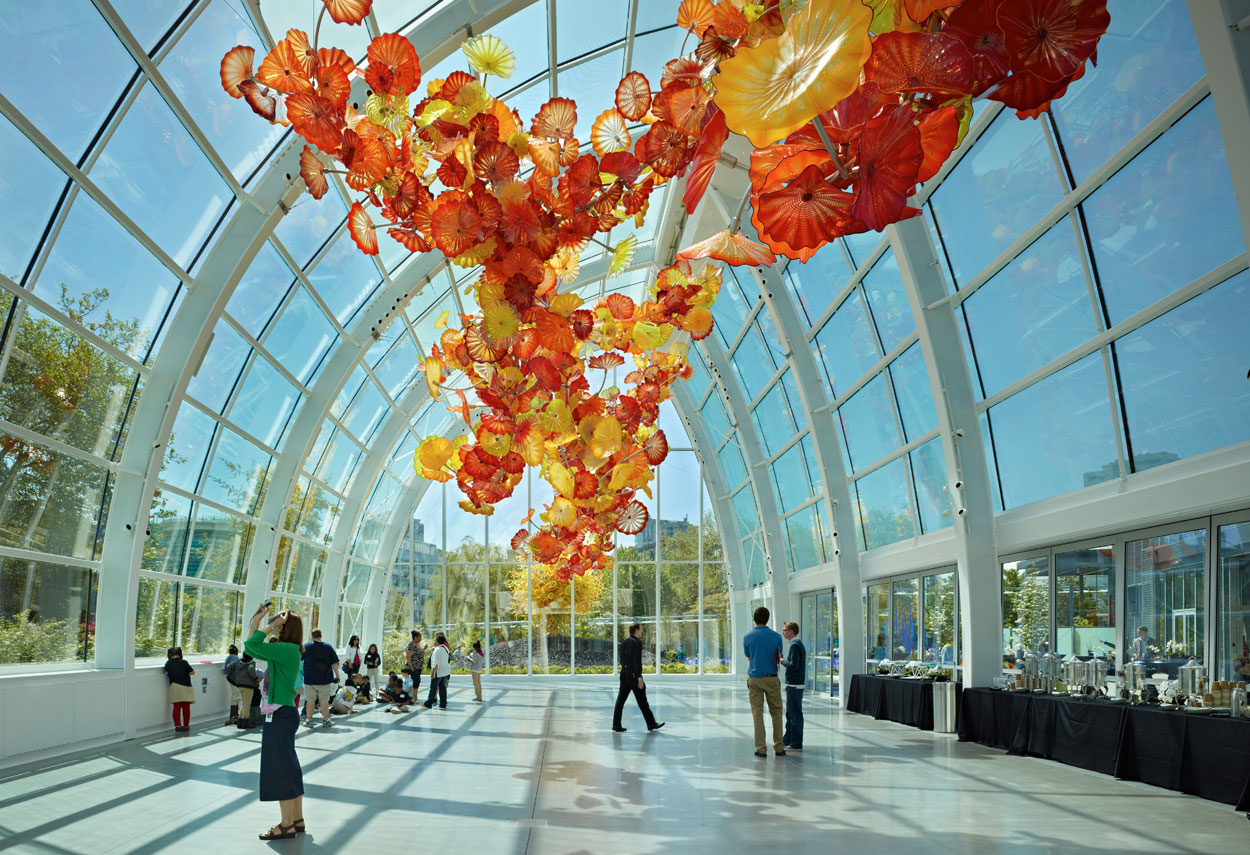 Image credit:
schuchart.com
Fun facts about Washington state
If you're planning on moving to Washington State, here are some interesting facts that will help you get to know your new home better:
Washington is the only state named after a United States president.

The state boasts a whopping 62,000 miles of shoreline, making it the state with the longest shoreline in the United States.

The Space Needle in Seattle was built in 1962 for the World's Fair and stands at 605 feet tall. It's one of the most iconic landmarks in the state.

Washington State produces more apples than any other state in the country. The state's apple production accounts for over 60% of the national total.

The state's official song, "Washington, My Home," was written by Helen Davis in 1959.

Mount Rainier is the highest mountain in the state, standing at 14,411 feet tall.

The world's first Starbucks was opened in Seattle's Pike Place Market in 1971. You can still visit the original location today.

The state is home to a number of famous musicians, including Jimi Hendrix, Quincy Jones, and Nirvana.

Washington is also known for its strong coffee culture. You'll find many independent coffee shops and roasters throughout the state.

The state's official nickname is "The Evergreen State," thanks to its lush forests and greenery.
With these fun facts, you'll be well on your way to becoming a Washington State expert. Ready to start your new life in this amazing state? Let the adventures begin!
Read more: Moving to Sacramento, is Sacramento a good place to live, benefits, pros and cons
Is moving to Washington a good idea?
Moving to Washington can be a good idea for those seeking a diverse culture, mild climate, and access to nature. With vibrant cities and charming small towns, Washington offers plenty of opportunities for recreation, entertainment, and career growth.
Is Washington state a good place to live?
Washington state is generally considered a great place to live due to its natural beauty, diverse population, thriving economy, and excellent quality of life. With world-class healthcare, education, and transportation systems, Washington is an attractive option for families, young professionals, and retirees alike.
What are the pros and cons of living in Washington state?
The pros of living in Washington state include its natural beauty, mild climate, diverse culture, thriving economy, and excellent quality of life. However, the cons include the high cost of living and traffic congestion.
Is it expensive to live in Washington state?
Yes, Washington state can be expensive to live in, especially in metropolitan areas like Seattle and Bellevue. Housing, transportation, and healthcare costs are particularly high, and taxes can also be steep. However, there are affordable options available in smaller towns and rural areas.
What is a livable salary in Washington State?
A livable salary in Washington State depends on factors like location, occupation, and family size. As of 2021, the minimum wage in Washington is $13.69 per hour, but many jobs pay significantly more. According to some estimates, a family of four needs to earn at least $80,000 per year to cover basic expenses comfortably.
Where is the best and cheapest place to live in Washington state?
The best and cheapest place to live in Washington state depends on individual preferences and needs. However, some affordable options include Spokane, Yakima, and Walla Walla, all of which offer a lower cost of living than metropolitan areas like Seattle. Rural areas also tend to be more affordable, although job opportunities may be limited.
Conclusions about relocation to Washington
In conclusion, moving to Washington State can be a thrilling adventure filled with endless opportunities for outdoor activities, rich cultural experiences, and a thriving job market. However, taking the time to research and understand the state's weather, cost of living, and transportation options can make the transition smoother.
Washington's diverse population and welcoming community make it an ideal place to retire, while its strong economy and varied industries provide numerous employment options. With its stunning natural beauty, vibrant cities, and unique culture, it's no wonder Washington is a popular destination for people from all over the world. Whether you're a young professional, a family, or a retiree, moving to Washington State has something for everyone.