Moving to Sacramento, living in Sacramento California
Relocating from an area that you call "home" is perhaps one of the most difficult tasks. You need to not only find a place that can feel like home but also take into consideration that everything will be different. Relocating within the USA might sound easy but as every state and area has its own regulations, features, and uniqueness it is hard to find "the" city you are looking for.
Is it easy to move to Sacramento? What are the privileges of life in Sacramento and how expensive is living in Sacramento? Right, soo many questions pop up. Well. Let's give you some answers! Find detailed information on moving to Sacramento.
Is Sacramento A Good Place To Live?
Living in Sacramento is great! Sacramento, the capital of California, is regarded as one of the best cities in which to live. Sacramento is recognized for its laid-back atmosphere, flourishing economy, amazing food, a ton of wineries and breweries, and a ton of things to do. It is frequently neglected by neighboring California cities and is thought to be underappreciated.
In January 2023, Forbes released an article listing Sacramento as the best place to live in California. The article considered the city size, crime rates, diversity, cost of living, and community amenities to determine the ranking.
With a population of 525,041 as of today, Sacramento is attracting families and IT professionals from the Bay Area because of the city's excellent quality of life and reasonable housing costs.
Moving to Sacramento is quite easy as the city is welcoming and the people are nice. What is Sacramento known for? Sacramento is known for many things.
Sacramento is known for its historic attraction, excellent regional and Californian cuisine, and beautiful greenery. There is, however, a ton more to discover!
You can explore Fairytale Town, go downtown bar hopping, or take in the arts and history preserved in the area's museums. Sacramento has a lot to offer, so you won't get bored with whatever you choose to do!
6 Things Sacramento is Known For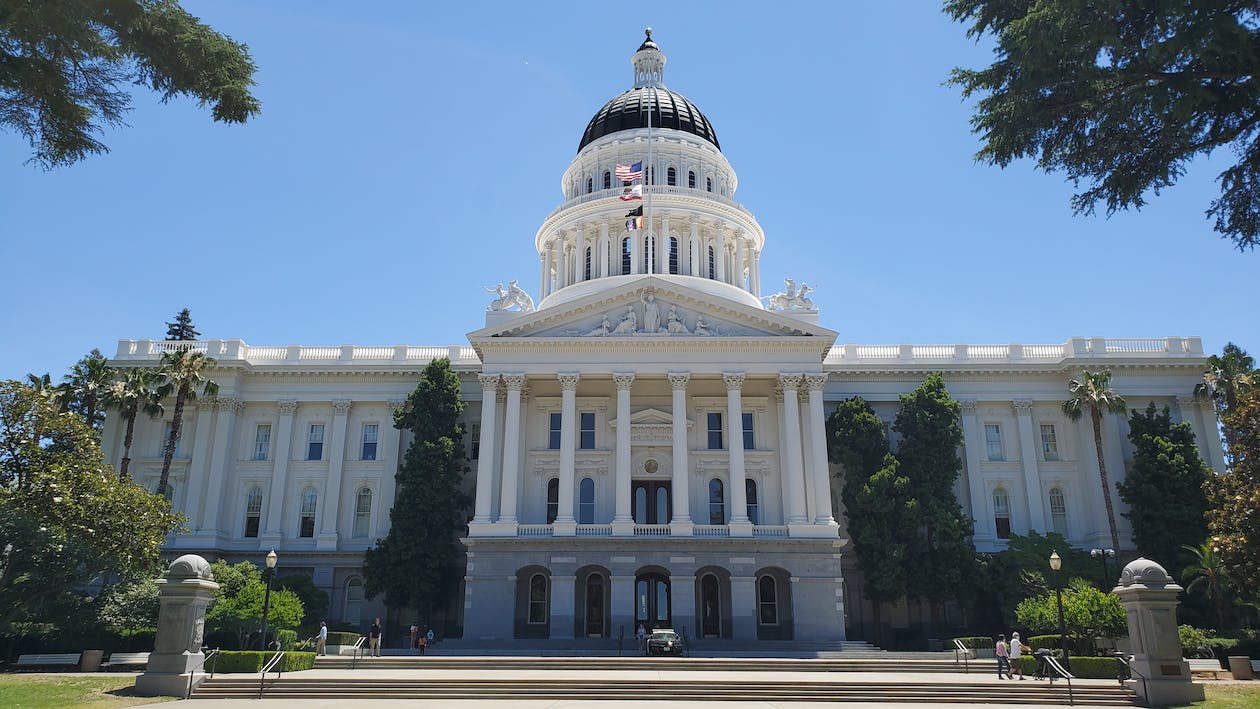 Photo from
Pexels
There are a lot of interesting facts about Sacramento, but you can get a decent impression of its reputation by looking at its many nicknames. Sacramento is frequently referred to as the "City of Trees," the "Farm-to-Fork" capital, and one of the key locations of the California Gold Rush.
1. Farm-to-Fork Capital
Sacramento is referred to be the "Farm-to-Fork Capital" in recognition of its superb locally-based cuisine. This title has been held by it since 2012. With a growing season that lasts the entire year and more than 1.5 million acres of farmland around the city, Sacramento never lacks for fresh, locally produced food.
Sacramento is home to many talented chefs who use these extraordinary resources to make magic with these uncommon ingredients. Sacramento has some of the highest-quality ingredients anywhere in the country, from renowned eateries like Bacon & Butter to dinner tables all around the city. It surely lives up to its name!
2. City Of Trees
Since 1855, Sacramento has been referred to as the "City of Trees". As Sacramento grew in population, settlers found it difficult to endure the heat, so they planted trees. They had no idea that these trees would develop into a distinctive feature of Sacramento.
3. The Sacramento Kings
The Sacramento Kings are Sacramento's professional basketball team, which competes in the Western Conference Pacific Division. The team was founded in 1923, making them the oldest team in the NBA.
4. Sacramento River
The Sacramento River, one of California's most well-known rivers, shares its name with Sacramento. It is the largest river in California and the primary river in Northern California, flowing from the Klamath Mountains to San Francisco Bay.
By taking a river boat, visitors can get a close-up look at this natural beauty Sacramento is famous for!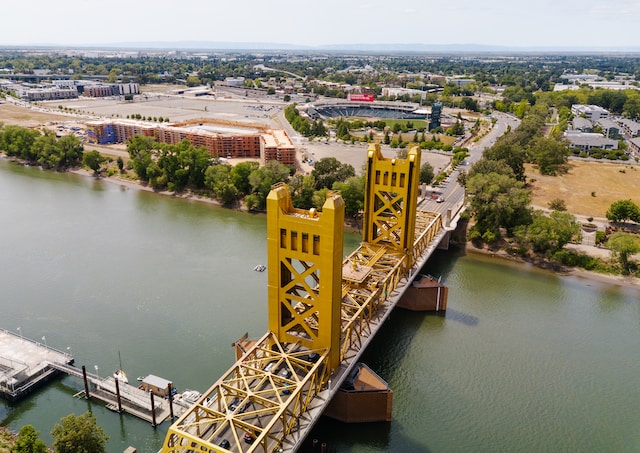 Photo by
Josh Hild
on
Unsplash
5. American River Bike Trail
If you're looking for a way to get active in Sacramento, look no further than the American River Bike Trail, also known as the Jedediah Smith Memorial Trail. This trail runs between the meeting of Sacramento's famous rivers, the Sacramento River and the American River. It is 32 miles long and is a favorite for local cyclists.
6. Midtown Farmers Market
If you visit Midtown on a Saturday, you're likely to run into the bustling Midtown Farmers Market, that Sacramento is known for. This farmer's market hosts over 200 vendors, offering foods, produce, baked goods, and local crafts.
It is a favorite among locals and visitors alike.
7. Sacramento Zoo
If you feel like visiting the Sacramento Zoo, head south of downtown to Land Park. The Sacramento Zoo originally opened in 1927, with 40 animals on just over 4 acres of land. Now, the zoo has grown over 10 acres and houses many more animals.
Sacramento is known for its long-standing zoo because it offers educational programming throughout the year as well as special festivals.
Life in Sacramento
What's it like to live in Sacramento? Life in Sacramento is easy and fun! Why? Many people that have moved to Sacramento claim that the locals are friendly, and it is easy to find affordable housing, if you don't have a car it is not a huge issue as everything can be found nearby. Another big thing that makes living in Sacramento good is the cost of living which compared to other cities in California is low.
The city has a diverse population, with many different neighborhoods and communities. Some popular neighborhoods in Sacramento include Midtown, Downtown, Land Park, and East Sacramento. Each neighborhood has its own unique character and amenities.
Living in Sacramento can offer a comfortable lifestyle with access to cultural attractions, outdoor recreation, and a diverse community, all while being more affordable than other major cities in California.
Photo by
Megan O'Hanlon
on
Unsplash
Where and How Far is Sacramento?
It is located along the Sacramento River at its confluence with the American River in the Sacramento Valley (the northern region of the enormous Central Valley), about 90 miles (145 km) northeast of San Francisco and 45 miles (72 km) north of Stockton.
Although the city site itself is flat, the land gradually rises to the east as one gets closer to the Sierra Nevada foothills. Long, hot, dry summers and mild, moist winters with occasional fog periods are the weather patterns in the area.
Sacramento is within a great distance of breathtaking neighborhoods and cities. As Sacramento even has its own airport, it is a great option for those who just want to land in the city instead of driving from somewhere.
Here are some cities within 10 miles of Sacramento!
| | | |
| --- | --- | --- |
| West Sacramento, California | | 3.12 km |
| Parkway, California | | 10 km |
| Arden-Arcade, California | | 10.34 km |
| Rosemont, California | | 11.75 km |
| La Riviera, California | | 12.07 km |
| Florin, California | | 12.08 km |
| Rio Linda, California | | 12.8 km |
| Elverta, California | | 14.96 km |
| Carmichael, California | | 14.97 km |
| North Highlands, California | | 15.71 km |
Things to know about the City of Sacramento
Location and Size: Sacramento is the capital city of California, located in the northern part of the state. It is situated at the confluence of the Sacramento and American Rivers and has a land area of about 100 square miles.

Climate: The city experiences a Mediterranean climate with hot summers and mild winters. The average high temperature in July, the hottest month, is around 94°F (34°C), while the average low temperature in January, the coldest month, is around 38°F (3°C).

Population: According to the U.S. Census Bureau, the estimated population of Sacramento in 2021 was over 525,000 people, making it the sixth-largest city in California.

History: Sacramento was founded in 1848 during the California Gold Rush and became the state capital in 1854. It played a significant role in the transcontinental railroad and was a major agricultural center in the early 20th century.

Landmarks and Attractions: Some popular landmarks and attractions in Sacramento include the California State Capitol, the Crocker Art Museum, Old Sacramento State Historic Park, the American River Parkway, and the Tower Bridge.

Sports: Sacramento has a professional basketball team, the Sacramento Kings, who play at the Golden 1 Center. The city also has a minor league baseball team, the Sacramento River Cats, who play at Sutter Health Park.

Economy: Sacramento's economy is diverse, with industries including government, healthcare, education, agriculture, and technology. Some of the major employers in the city include the state of California, Sutter Health, and Intel.

Education: Sacramento is home to several institutions of higher education, including California State University, Sacramento, and the University of California, Davis School of Medicine.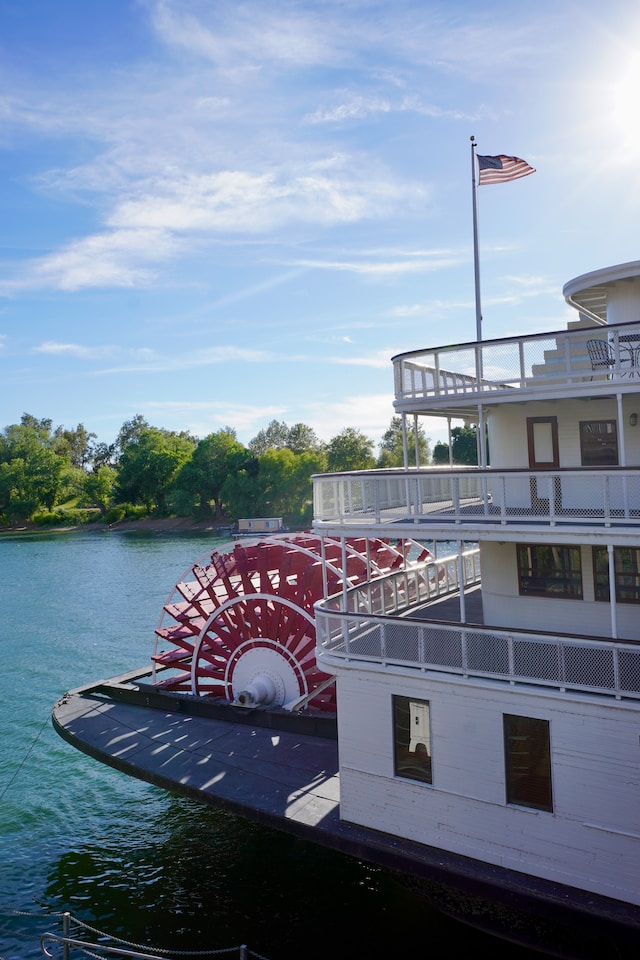 Photo by
Brett Wharton
on
Unsplash
Pros And Cons Of Living In Sacramento
Well, this is the part where we summarize the main advantages and disadvantages of moving to Sacramento. What are the pros and cons of living there? Check your priorities and see if it matches the list.
Pros of living in Sacramento
1. There are plenty of neighborhoods from which to choose: Sacramento offers quiet, tree-lined streets and several different neighborhoods from which to choose. Midtown offers a fast-paced way of life, South Land Park features ranch-style homes, and much more.
2. Affordability: Compared to other major cities in California like San Francisco and Los Angeles, Sacramento is relatively affordable. Housing, transportation, and food costs are generally lower.
3. Weather: Sacramento has a Mediterranean climate, which means that the city experiences hot and dry summers and mild winters. This makes it an ideal place for those who enjoy sunny weather.
4. Location: Sacramento is located in the heart of California, making it easy to access other major cities like San Francisco, Lake Tahoe, and Napa Valley.
5. Culture: Sacramento is home to a diverse and vibrant culture, with a rich history, world-class museums, and a thriving arts scene.
6. Outdoor Activities: With its proximity to the Sierra Nevada Mountains, Sacramento offers many opportunities for outdoor activities such as hiking, skiing, and camping.
Cons of living in Sacramento
1. Traffic: Sacramento experiences traffic congestion, much like many other large cities do, particularly around rush hour. The public transit system is underdeveloped compared to other cities, making commuting a hassle.
2. Heat: Although Sacramento's climate might be a benefit for certain people, it can also get very hot during the summer, with temperatures frequently topping 100 degrees Fahrenheit.
3. Crime: Sacramento has a reputation for property crime, while the city is usually safe. Some neighborhoods have greater crime rates than others.
4. Air Quality: Due to variables including excessive traffic and agricultural activities, Sacramento has some of the worst air quality in the nation.
Is it expensive to live in Sacramento?
Compared to other major cities in California like San Francisco and Los Angeles, Sacramento is relatively affordable. Housing, transportation, and food costs are generally lower.
Let's check out the cost of living in Sacramento upon the BestPlaces statistics.
The cost of living indices is based on a US average of 100. An amount below 100 means Sacramento is cheaper than the US average. A cost of living index above 100 means Sacramento, California is more expensive.
| COST OF LIVING | Sacramento | California | USA |
| --- | --- | --- | --- |
| Overall | 121.6 | 149.9 | 100 |
| Grocery | 104.8 | 105.1 | 100 |
| Health | 104 | 98.3 | 100 |
| Housing | 149.3 | 234.8 | 100 |
| Median Home Cost | $427,200 | $733,500 | $338,100 |
| Utilities | 98.4 | 102.4 | 100 |
| Transportation | 121 | 133.1 | 100 |
| Miscellaneous | 128.7 | 118.7 | 100 |
Best Places to Live in Sacramento
Here are some of Sacramento's top neighborhoods to call home:
Midtown
One of Sacramento's liveliest areas, Midtown is renowned for its tree-lined streets, first-rate culinary establishments, and exciting nightlife. Additionally, it's convenient to downtown and provides quick access to public transportation.
East Sacramento
East Sacramento is a welcoming area for families noted for its historic homes, tree-lined streets, and top-notch educational facilities. McKinley Park, a well-liked location for outdoor activities including walking and picnics, is also located there.
Land Park
Another family-friendly community, Land Park is well known for its lovely houses, top-notch schools, and close proximity to William Land Park, a 166-acre park with a zoo, golf course, and walking paths.
Davis
About 15 miles west of Sacramento, in Davis, you'll find a college town. It is renowned for its top-notch schools, bike-friendly lifestyle, and exciting downtown.
Every neighborhood in Sacramento is very unique and it strictly depends on your preferences, budget, and lifestyle.
Moving to Sacramento Checklist
If you are planning to move to Sacramento, here is a checklist to help you prepare and make your transition smoother:
Research the city: Make sure Sacramento is a good fit for you by researching the neighborhoods, housing options, job market, and cost of living before you relocate.

Find a place to live: Search for housing options that suit your needs and budget. Contact our specialist for guidance at Homes Direct.

Set up utilities: Contact utility companies such as Sacramento Municipal Utility District (SMUD) for electricity, and Sacramento County Water Agency for water and sewer and ensure that your utilities are connected before you move in.

Obtain a driver's license: You must obtain a California driver's license within ten days of moving if you are coming from another state. To take the required examinations, make an appointment with the California Department of Motor Vehicles (DMV).

Register to vote: Register to vote in California by completing a voter registration form online or in person at the DMV.

Find a job: If you do not have a job lined up, search for employment opportunities in Sacramento.

Plan your move: Make arrangements for moving your belongings and schedule a moving company or rent a moving truck.
Read more: Moving to Arizona, is Arizona a good place to live, benefits, pros and cons
FAQ
Is moving to Sacramento a good idea?
Moving to Sacramento is a dream come true for many people, as the city is fun, full of recreational activities both for young people and older people. Sacramento is beautiful and lost friendly which is a big plus!
What are the pros and cons of living in Sacramento?
Affordability, weather, and location one of the things that are definitely a pro in Sacramento. Some of the cons might be the traffic, crime level, and perhaps the air quality.
What is Sacramento known for?
Sacramento is known for its museums, parks, amazing recreational activities, its zoo, and much more.
What are the best places to live in Sacramento?
Midtown, East Sacramento, Davis are some of the well-known areas for a nice, budget-friendly life.