Mobile homes have several advantages over the built on-site houses. But there are several frequently asked questions about remodeling options:
Can you remodel a mobile home?
How to remodel a mobile home?
How much is it to remodel a mobile home?
Do you need a permit to remodel a mobile home?
Is remodeling a mobile home worth it?
In this mobile homes remodeling guide we'll answer all these questions. And we'll show how your mobile home can be remodeled to look like a cool house.
Mobile home remodel ideas and tips
Table of content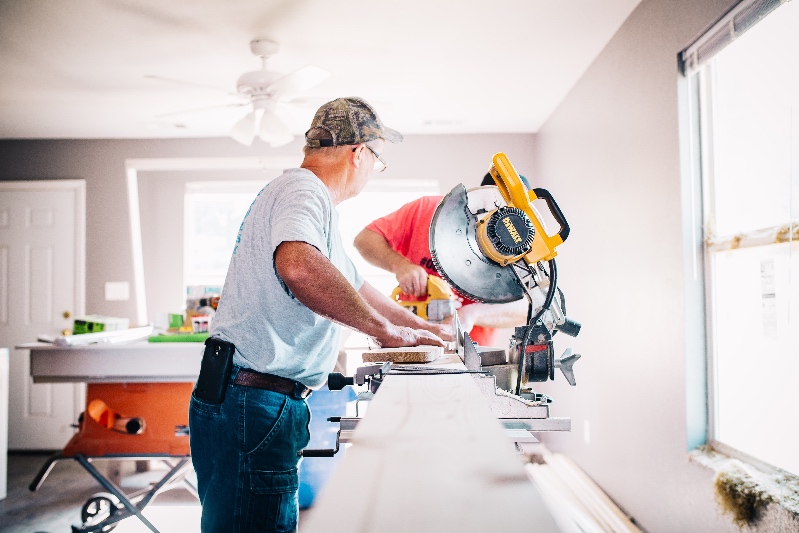 Photo credit: by Annie Gray on Unsplash
Just to begin with, a mobile home is a new term used for manufactured homes. Mobile homes also known as trailers are homes on wheels that prior to 1976 were mass produced with little building regulation and control from the government. They mostly looked like modern day campers with an exposed trailer coupler and wheels that make the home easily movable.
Mobile homes are built entirely in the factory under a federal building code administered by the U.S. Department of Housing and Urban Development (HUD code).
They may be single- or multi-section and are transported to the site and installed.
These homes are built entirely inside factories, where the environment has climate control, therefore, no weather delays may appear.
There are countless mobile home remodel ideas for customization. Now you can choose everything before the workers actually start constructing your new home. All kinds of floor plans, windows, colors, amenities, etc are available.
Mobile home remodel has become very popular. There are numerous mobile home remodel contractors people contact to make their dream home look like the way they imagine.
For first time mobile home buyers, making the transition from a traditional home to a manufactured home can be daunting. With so many mobile home sizes, designs and materials to choose from, the options are seemingly endless. Not to mention, mobile home buyers must also figure out exactly where to permanently or temporarily park their mobile home once they purchase it. While moving to a mobile home involves a bit of a learning curve.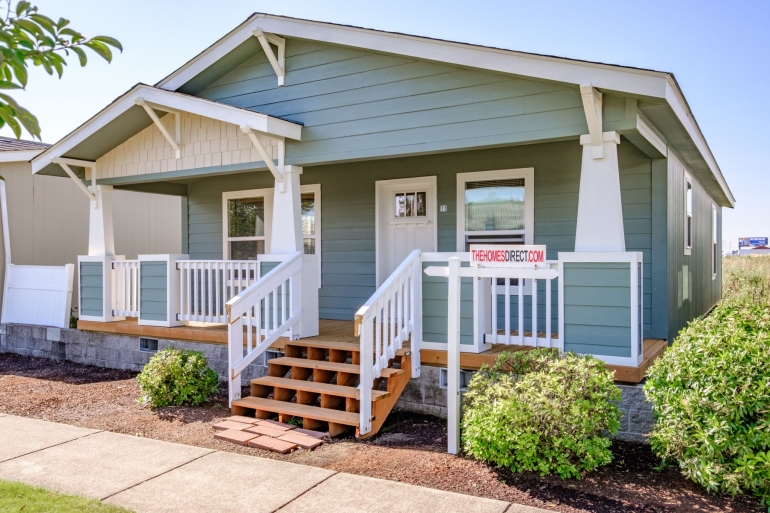 Many people believe that affordable housing is out of their economic reach because mortgages on site-built homes are more difficult to obtain now. But they forget about manufactured homes that are cheap and of the highest quality.
There is a huge list of benefits that come with a mobile home but one the main is that mobile homes are very affordable compared to site-built homes.
Why are mobile homes less expensive you might wonder?
Some reasons include the following:
The factory uses an assembly line to build these homes. The process becomes more efficient;
It is built inside so there are no weather delays;
Manufacturing is not disrupted by theft of both workers and hooligans;
Due to the scale of production, a manufacturer buys large quantities of materials at less cost;
The property taxes on manufactured homes are lower than on-site homes;
Mortgages on manufactured homes are easier to obtain.
Another fact indeed is that mobile homes can make homeownership easier to achieve. And since mobile homes cost less per square foot than a stick built home, you can get more space for your money.
Let's not forget that the price hugely depends also on the features the owners wish to have, the size, the design and the area of course.
| | Total | Single | Double |
| --- | --- | --- | --- |
| 2020 | | | |
| January | $103,400 | $59,900 | $111,300 |
| February | $103,500 | $59,600 | $118,900 |
| March | $92,600 | $54,300 | $106,700 |
| April | $111,800 | $64,500 | $120,300 |
There are 3 types of manufactured homes: Single Wides, Double Wides, and Triple/Multi Wides.
Single Wides: Average Size: from 500 to 1200 square feet
What's included: 1-2 (rarely 3) bedrooms, 1-2 bathrooms
Double Wides: Average Size: from 1000 to 2200 square feet
What's included: 2-3 bedrooms, 2 bathrooms
Triple/Multi Wides: Average Size: from 2000+ square feet
What's included: 3+ bedrooms, 2+ bathrooms
Let's firstly go over one of the most asked questions, can you remodel a mobile home? Is remodeling a mobile home worth it? Absolutely! The answer is yes. Before purchasing your dream mobile home you are indeed given the choice to choose the features, colors, and all of the design options you have in mind but of course even after the purchase you still can change your mind and remodel nearly everything. How to remodel a mobile home? Let us walk you through it quickly.
Remodeling a home isn't just for real estate. Yours manufactured home and you can benefit from a thoughtfully decided on and well-planned remodel. There are also many valid reasons why you could and should consider remodeling a mobile home into a house you wished. Old mobile home remodel is always a great idea. We all need that change!
Some of the reasons people go for remodeling and search for mobile home remodeling tips are to:
Repurpose a room
Change the interior/exterior
Change the layout
Freshen up the look
Outside remodel (adding a small porch area)
Improve future sales potential
Change it to a "Green House" eco friendly
Pump/drainage issues
If you decide on starting the remodel it is always a good idea to save some money and do cool mobile home remodels from head to toe. Sometimes people start remodeling then they are forced to leave it behind because of budget issues. Always have your "mobile home remodel budget" in mind. You might wonder how much it costs to remodel a mobile home? This is a question only you can answer.
Mobile home remodel cost strongly depends on what you choose to go with (materials, features, certain design) and also the size of the house, whether it is a single wide, double or triple/multi wide mobile home. Some basic but very common mobile home remodeling is combining the kitchen with the living/dining room which can be easy and cheap. Remodeling a mobile home on a budget strongly depends on what you wish to have. The most exciting moment for everyone is when they compare their mobile home remodel before and after photos!
The cost to remodel a mobile home bathroom for instance can be huge if you decide to change the layout. A great way to save money on a mobile home bathroom remodel is to keep your layout the same so no plumbing pipes need to be modified. Changing the placement of the pipes is often the biggest expense when remodeling a bathroom. Bathrooms are a place women tend to change the most, of course after the kitchen.
Sometimes it is necessary to make some mobile home shower remodel to open up some space. Some people implement bathtubs and then regret changing it into a standing shower to add more space to the bathroom. If you decide on completely changing the layout don't forget to take a bathroom remodel before and after photos. Of course that scenario is more typical to a single wide mobile home bathroom remodel. Along with "master" bathroom remodel people usually change the decoration, add some spice, paint the walls to freshen them up. Remodeling mobile home walls is on the top of the list not only for bathrooms.
Still confused on how to remodel a mobile home bathroom? Nowadays even before consulting an expert people find amazing bathroom remodel ideas online with measurements and everything which can be very helpful to understand what you really want. Always keep in mind that double wide mobile home bathroom remodel compared to the single one can be different.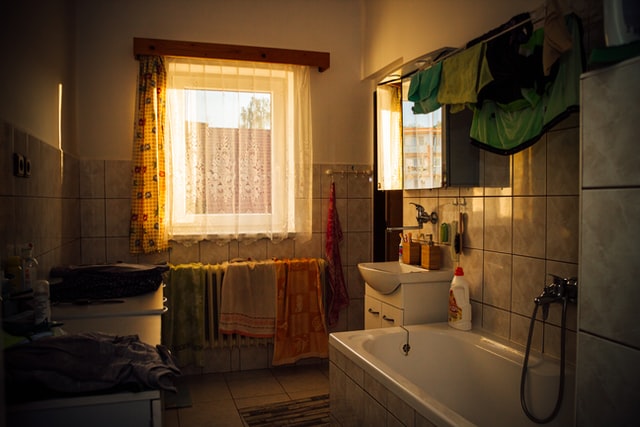 Photo credit: by Martin Jaroš on Unsplash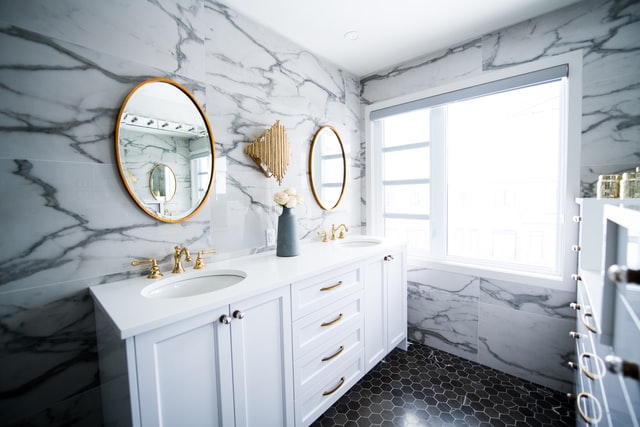 Photo credit: by Christian Mackie on Unsplash
Another very costful project can be a mobile home kitchen remodel. The kitchen remodel will take time and a lot of money if it's not a small kitchen remodel. The kitchen is the heart of the house and you must be thoughtful on how to remodel a mobile home kitchen. Before you get all excited about the upcoming changes, make sure you plan and consider a kitchen remodel ideas for maximum space that is functional and easy to work and cook in.
Also keep in mind mobile home kitchen remodel cost and your budget. If your kitchen is small you should look up a small kitchen remodel ideas where you can find how to organize everything better and have storage space. You might also think about consulting a designer while remodeling a single wide mobile home kitchen to have the best outcome. Check out some kitchen remodel before and after photos online, it's incredible what designs and ideas you can find.
When planning your remodeling, remember your kitchen's busiest areas: the sink, stove, and refrigerator. Make sure your kitchen cabinet remodel is functional and appliances are in an efficient location that is relevant to one another.
Many designers refer to this as the kitchen "work triangle". Make a checklist of the things you need to change and consult manufactured homes remodeling contractors for measurements and the possibility to realize your plan. Sometimes there can be things that will not be possible to remodel in a mobile home.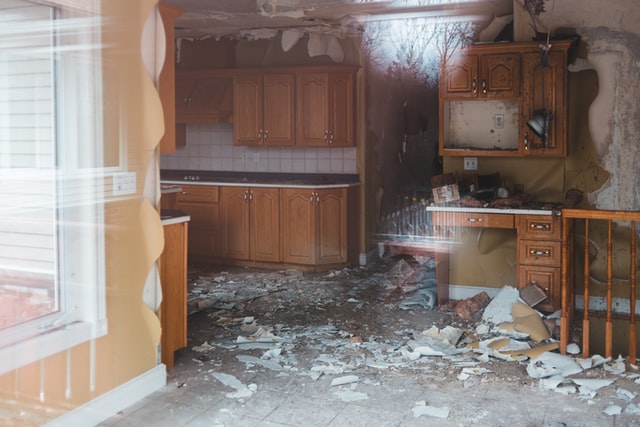 Photo credit: by Erik Mclean on Unsplash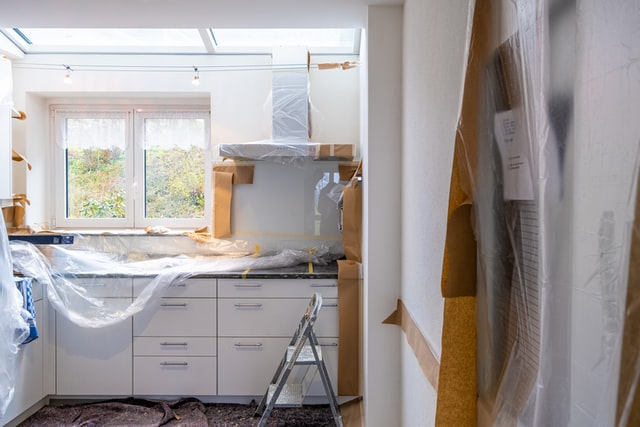 Photo credit: by Daniela Gisin-Krumsick on Unsplash
This is where all the family members get involved as each prefers their design for their space. Mobile home bedroom remodel is easy and maybe less complicated than the kitchen but it is very exciting. Consider these tips before your master bedroom remodel project.
Paint the walls
Find your favorite art
Understand your style (What kind of room do you really want — a bright, airy bedroom, or a dark, cozy den of slumber?)
Add calming decorations and create the best mood
Take measurements before you buy anything
Living room remodeling is clearly an essential part of the whole picture. Interior remodel ideas for the living room can be found very easily. Depending on your style and the size of your house which is crucial in remodeling. Take some similar examples of images of remodeled mobile homes and get your inspiration going. The biggest cost connected with the living room is probably the furniture and some decorations that you might want to change.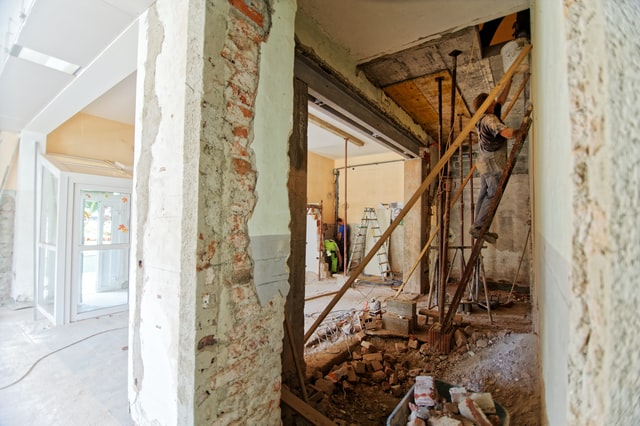 Photo credit: by Milivoj Kuhar on Unsplash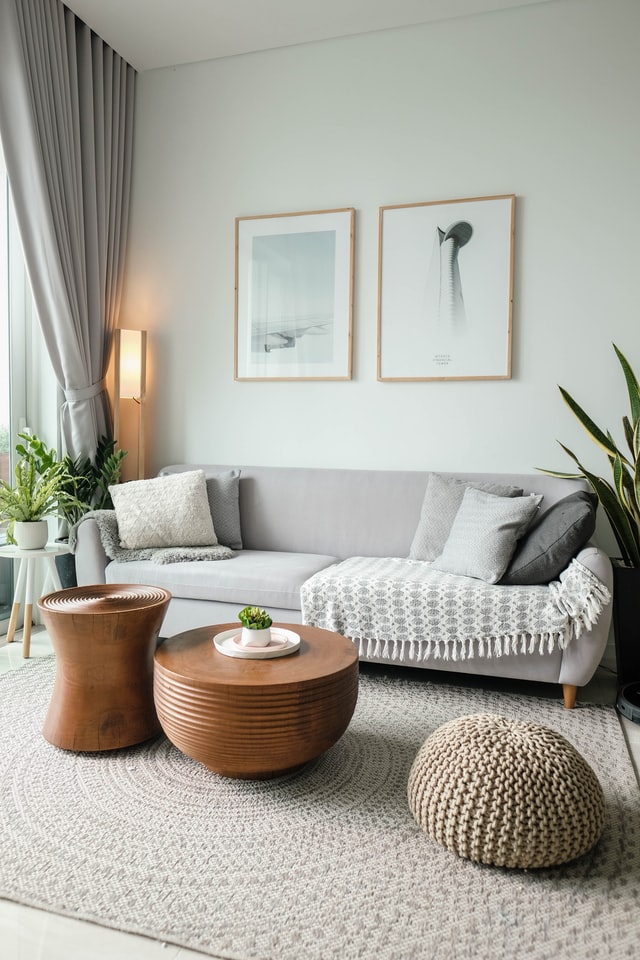 Photo credit: by Minh Pham on Unsplash
Do you need a permit to remodel a mobile home? A question that many people want to know! Usually, you don't need a permit for mobile home exterior remodel such as the structure, roof system, walls, windows, exterior doors and mobile home interior remodel such as floors, interior walls, etc. But they must be equivalent to the original construction.
It is difficult to mention a certain list as depending on what area you are in the regulations can be different. You should consider talking to your local building department to determine what permits you will need before beginning to install your mobile home.
Mobile homes are a very good investment that can turn to a big value over time. The construction is quicker as it is done in the factory (no unexpected rains can ruin it), it is affordable and of course you can design it the way you wish if it corresponds to the struction requirements.
In the future, just like an on-site built house, you can have your input in the design throughout the time or maybe change the whole design and start a big remodeling project with your family. Doesn't matter whether you are remodeling a double wide mobile home or a single you can have the house you want.
With our expertise and experience at Homes Direct, we make the process of moving into your new custom manufactured home a breeze. Contact us today!
California - Champion California, Golden West California
Arizona - Champion Arizona, Schult Homes, Durango/Cavco Homes
Oregon - Palm Harbor, Golden West Oregon
New Mexico - Karsten Homes