Thinking of buying a new manufactured home? Be ready to plan a long ride and wait patiently as first-time home buying takes some time and a lot of planning!
First-time mobile home buyers can get very confused in the process and complications will emerge if they are not well informed and well prepared for it!
Can a first-time home buyer buy a manufactured home, the answer is a clear yes!
Let's discover how long it takes to buy a house and how to buy a mobile home for the first time. Here is your first-time manufactured home buyer guide with everything you need! Let's start with the basics!
What Is a Manufactured Home?
A manufactured home is a home that is totally constructed and put together in an assembly line or a factory.
Manufactured homes and mobile homes are regulated by the Department of Housing and Urban Development (HUD). The only difference between the two types of homes is the date they were built. According to HUD, a factory-built home prior to June 15, 1976, is a mobile home, and one built after June 15, 1976, is a manufactured home.
Manufactured homes unlike modular homes are fully built-in homes constructing factories and are fully shipped to the location. No changes are made in the location in terms of construction.
These manufactured houses are rooted to their sites either by having a foundation built for it, employing anchors or by using blocks to secure the house above the ground.
There are countless options to customize these homes. Now you can choose everything before the workers actually start constructing your new home. All kinds of floor plans, windows, colors, amenities, etc are available.
Find the difference between modular and manufactured homes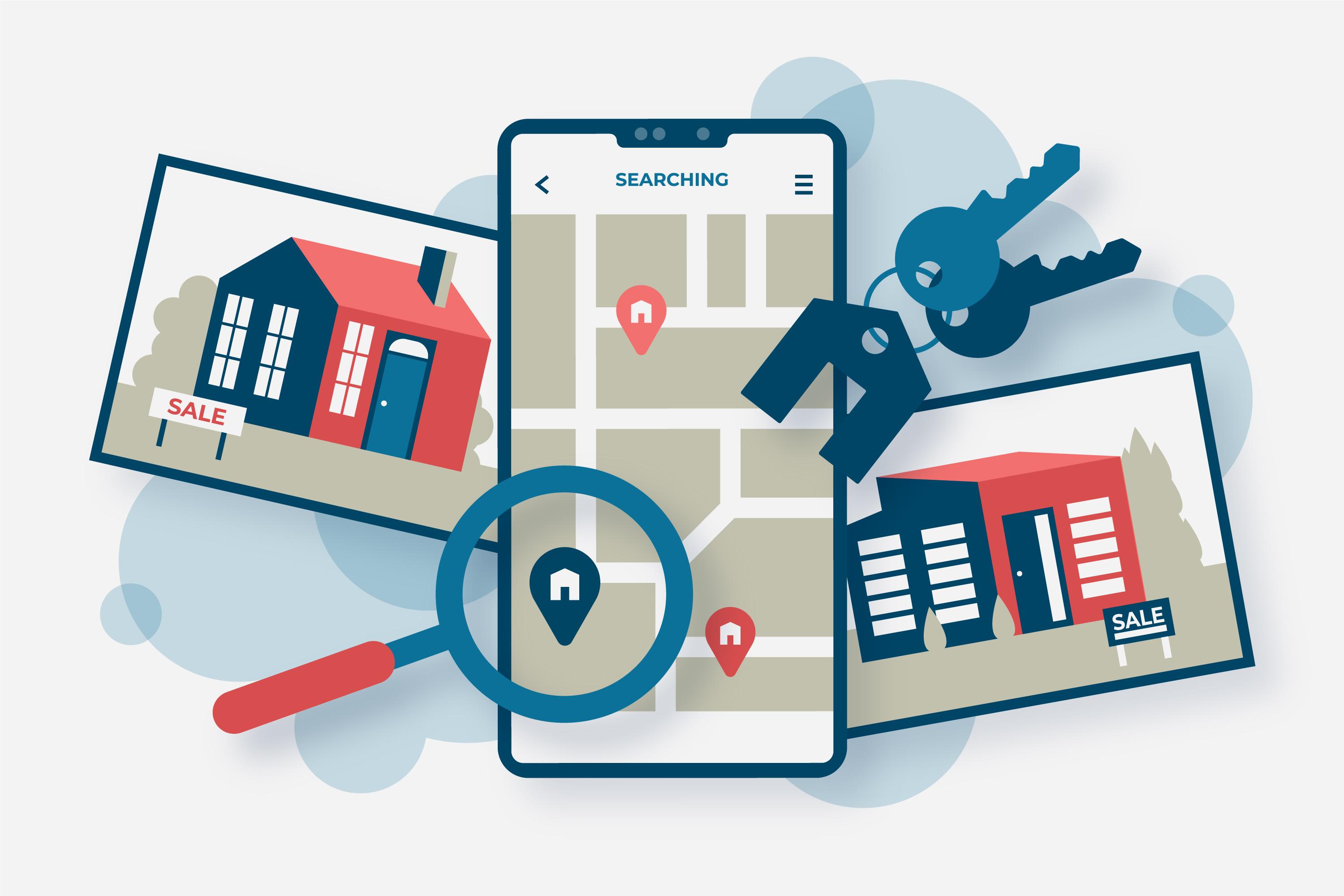 Image by
Freepik
First Time Manufactured Home Buyer Timeline
Manufactured home buying requires definitely less time than a site-built house as the construction is done in the factory. No delays due to the weather and other conditions apply for a manufactured house!
Generally speaking, a first-time manufactured home buyer can expect the entire process to take anywhere from 60 to 90 days after which they can officially occupy their new residence. But after and before the main process there are steps to consider. Here are some of them
Find a good Manufacturer (1-2 weeks) - finding a good mobile home manufacturer can be a tough job especially if this is your first time buying a house.
Make sure to check everyone and read feedback and research! Consider the location as well, because the transportation can be very pricey.

Acquire Building Permits (1-2 weeks) - if you are a first-time manufactured home buyer, you need to know and research all the area permits you will need to install your mobile home at a certain location.

Get approved for a loan (1-3 weeks) - there are many financing options for first-time buyers and not only! Types of loans to finance a manufactured home.

Site Preparation and Construction - if you get the "green light" on all the paperwork and permits, the site preparation work can be combined to the main construction period in order not to lose time.
The period to get the area prepared for the manufactured home depends on the complexibility.
What You Should Know When Buying Manufactured Home For The First Time
Living in a mobile home is no different than on-suit-built homes as they are flexible, permanent, and affordable. Owning a mobile home can be very beneficial even if you think of buying an on-suit-built home in the future as it can serve as a rental area.
Here are the things you should know before buying a mobile home for the first time.
1. Know When To Buy
The prices for manufactured homes tend to fluctuate, know when is the right time to buy a mobile home. Consider January through March when there most possibly be discounts and lower prices.
2. Know Mobile Home Sizes
There are three basic sizes of manufactured homes, single-wide, double-wide, and triple-wide. Single-wides generally run about 15 feet wide. Double-wides run 26 feet wide and triple-wides can run upwards of 45 feet wide. See the sizes of mobile homes.
3. Know What Floor Plans Are Available
In general, you can find various customization options for a mobile home as well as floor plans. It's essential to consider things such as gathering spaces, need for a home office, kitchen size and amenities, and master bedrooms or master suites. Know your options and discuss specifications with the manufacturers before choosing one.
4. Know Potential Additional Costs
When securing your financial options for your future home, consider the additional costs that will indeed emerge after and before installation.
Conduct due diligence about peripheral things such as electrical, sewer, water, insurance, and other outlying costs. Additional costs to consider for mobile home buying.
5. Know the Zoning Permits Needed
What kind of permits do you need to have as a first-time home buyer? How much does it take? Zoning regulations deal with topics like the size and appearance of a mobile home. You'll probably want to get information on what the zoning regulations are in your area before you even buy your home. Check Mobile Home Permits and Regulations.
6. Know the Cost of Manufactured Homes
Analyzing manufactured homes and their average cost, it is clear that for many people mobile home costs are more affordable than site-built homes. Even considering all the additional costs connected to the land preparation, manufactured homes are still less pricey than a regular houses for first-time home buyers. Here are the average Mobile homes costs.
Single Wide mobile homes price: $43,500 - $59,000
Double Wide mobile homes price: $110,400 - $119,400
Manufactured homes with more than two sections: $92,900 - $103,100
Currently, you might find some mobile homes pricier than the average because of their customization and the style of construction. See more of manufactured home prices.
7. Know the Pros and cons of Manufactured Homes
Living in a mobile home comes with a list of pros. Among the most vital ones is the affordability of a mobile home. The average cost of a manufactured home is substantially lower than a traditional site-built home.
Advantages of Manufactured Homes
Affordability - The average cost per square foot for a manufactured home is $49 per square foot versus $107 per square foot for a traditional home built on-site.

Structural Strength - Manufactured homes are built under the HUD code adopted in 1976. It is the only federally mandated and administered code that exists, and it was specifically developed to address the factory production process and quality.

Versatility - Manufactured housing allows long-term options. Because a basic manufactured home can be extremely affordable, families who own an appropriate site can start small, with the option of adding additional manufactured modules as their needs change.

Construction Timetable - Buying a manufacturing home can mean moving into your own home faster. The timetable can be as short as 60-90 days for a home to be move-in ready.

Eco-Friendly - Manufactured housing is environmentally conscious and energy-efficient.

Financing - There are many types of loans available to buyers of manufactured housing, including VA, FHA, and conventional mortgages.

Customization - Mobile home comes with so many customization options that will make all your wishes come true!
Find more about the pros and cons of a manufactured home.
Disadvantages of Manufactured Homes
Availability and Cost of Suitable Land - In suburban and sparsely populated areas, there can be a shortage of available land with proper access and existing utility service.

Long-term Value - The assessed value of manufactured housing may, in some locales, be significantly lower than for stick-built housing.

Reselling - Mobile homes can be harder to resell a mobile home and move it to another location in case of private land owners.

Lingering Stigma of Mobile Homes - Specific communities limits the number of mobile home communities that can be present, or have outright banned their use.

Financing Options For Manufactured Homes
Financing a mobile home has become easier than before with all first-time home buyer programs for manufactured homes. Let's dive and discuss first-time home buyer loans for manufactured homes.
Firstly you will need to know mobile home mortgage requirements. You would need to make sure your future home corresponds to the following requirements in order to obtain a loan for it. Here are the main points.
Along with following HUD's post-June 15, 1976, safety regulations, the home must:
It should be 'real property' and not 'personal property'

Have at least 400 square feet of living space

Be permanently attached to a foundation and on land that you also own
Here are some other thoughts to have in mind when looking for financing options for your mobile home!
Where will you put the home? – The loan will likely be for the home only, so you'll need to either buy the land for it through another loan. Renting land could mean you will not be eligible for some loans.

Bigger homes may not be eligible for some loans – Buying a double-wide home that costs $100,000 or more isn't allowed in an FHA loan. Maximum loan amounts vary by the type of home bought.

Compare lenders – Not only should you compare the type of loan, but see how fees and interest rates vary among lenders
Check 10 easy steps to finance your mobile home by Homes Direct.
| Type of loan | Typical rate | Min Credit Score | Typical terms |
| --- | --- | --- | --- |
| FHA | 5.4% | 580 | Up to 30 years |
| Fannie Mae | Varies | 620 | Up to 30 years |
| Freddie Mac | Varies | 620 | Up to 30 years |
| VA Loans | 4.5% | 640 | Up to 30 years |
| USDA Loans | 2.8% | 640 | Up to 30 years |

Image by
Freepik
Best Manufactured Homes Manufacturers
Homes Direct is the largest new manufactured home and modular home dealer on the West Coast. Homes Direct has 13 locations in Washington, Oregon, California, Arizona, and New Mexico. With many years of experience in the industry, Homes Direct can guide you through all the processes.
Shopping for the best-manufactured home supplier is no different than finding the best contractor for a traditionally built home. Homeowners should check the manufacturer's credentials and building standards.
Quality manufacturers will be HUD compliant, however, there will always be a few who try to cut corners by either skirting compliance or offering the lowest building quality construction methods.

California - Champion California, Golden West California
Arizona - Champion Arizona, Schult Homes, Durango/Cavco Homes
Oregon - Palm Harbor, Golden West Oregon
New Mexico - Karsten Homes
Have any questions about the mobile home buying process? Let's get in touch.
FAQ:
Can a first-time home buyer buy a manufactured home?
Yes, A first-time home buyer can buy a manufactured home and follow the loan opportunities to finance the house. Financing options for mobile homes are many!
Does a mobile home qualify for a first-time home buyer?
Yes. The good news is that the IRS considers a mobile home the same as a traditional home for the buyer's tax credit.
Check out the credit score you need to apply for financing options.
How to buy a mobile home for the first time?
Buying a home for the first time can be a tough journey. Follow the checklist and guide for first-time home buyers and contact professionals for additional guidance.
Does buying a mobile home count as a first-time homeowner?
Mobile homes in some states are considered to be personal property, therefore, depending on the area buying a mobile home counts as a first-time home buying.