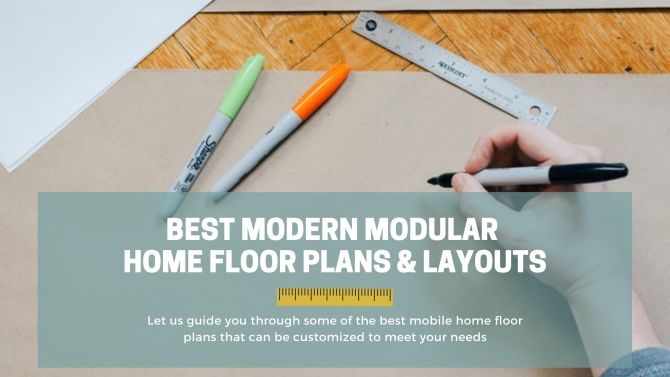 Table of content
For many people, building the perfect home is part of a lifelong dream. After finding a fantastic plot of land, many new homeowners look forward to creating their house from the ground up. Having a wide range of options in manufactured home floor plans many people tend to choose mobile homes to site-built homes for many reasons.
If you're in the market to buy a home, you will find great value in customizable, manufactured home design with amazing floor plans. A common misconception about building and designing modular homes is that you cannot customize your future home.
Building a modular home comes with a variety of benefits, but perhaps the most notable is the customization it allows especially the mobile home floor plan. Not only do you receive a brand new home that is tailored to you, but you also have a lot of say in how it is designed. The trick is to start with the best mobile home floor plan possible and make customizations from there. Starting with an existing plan will cut down the cost of building a modular home and also improve functionality.
Before diving into the varieties of mobile home plans, let's first go over the idea of a manufactured home and understand its benefits compared to a site-on built home.
Just to begin with, a mobile home is a new term used for manufactured homes. Mobile homes also known as trailers are homes on wheels that prior to 1976 were mass-produced with little building regulation and control from the government. They mostly looked like modern-day campers with an exposed trailer coupler and wheels that make the home easily movable.
Mobile homes are built entirely in the factory under a federal building code administered by the U.S. Department of Housing and Urban Development (HUD code).
They may be single- or multi-section and are transported to the site and installed. These homes are built entirely inside factories, where the environment has climate control, therefore, no weather delays may appear.
There are countless mobile home remodel ideas for customization. Now you can choose everything before the workers actually start constructing your new home. All kinds of mobile home floor plans, windows, colors, amenities, etc are available. Find out more about the difference of a mobile home.
Many people believe that affordable housing is out of their economic reach because mortgages on site-built homes are more difficult to obtain now. But they forget about manufactured homes that are cheap and of the highest quality.
There is a huge list of benefits that come with a mobile home but one of the main is that mobile homes are very affordable compared to site-built homes.
Why are mobile homes less expensive you might wonder?
Some reasons include the following:
The factory uses an assembly line to build these homes. The process becomes more efficient;
It is built inside so there are no weather delays;
Manufacturing is not disrupted by theft of both workers and hooligans;
Due to the scale of production, a manufacturer buys large quantities of materials at less cost;
The property taxes on manufactured homes are lower than on-site homes;
Mortgages on manufactured homes are easier to obtain.
Another fact indeed is that mobile homes can make homeownership easier to achieve. And since mobile homes cost less per square foot than a stick built home, you can get more space for your money.
Let's not forget that the price hugely depends also on the features the owners wish to have, the size, mobile home floor plan, the design and the area of course.
Before understanding the best mobile home floor plan layouts, let's understand how a floor plan is formed and what is it in general?
A floor plan is a two-dimensional visualization of a house or building from a bird's eye view. It contains detailed information on how your house should look when it's done walls, windows, doors, room dimensions, cabinets, and other fixtures.
Floor plans come in two forms: catalog and technical. Catalog floor plans serve marketing and sales purposes — these are ones you often see on websites or brochures.
Technical mobile home floor plans contain more detail in them, and the version that includes all revisions becomes the final floor plan. These will include orientation, scale, and the title block which lays out the project name, etc.
One of the best things about a mobile home floor plan or any floor plan is that you can have your thoughts and inputs into customizing it to your needs.
Choosing a good manufactured home floor plan can be difficult. Depending on the size, needs, and preferences of your family, you may choose a floor plan that works best for you.
Here are some tips to follow for the start:
1. Define your Budget
Make sure you set a strict budget with yourself so you know exactly what you can and will spend. The size of the mobile home also determines the final price and layout. Single-wide mobile home floor plans are generally more affordable than double mobile home floor plans.
2. List your family Needs
Answer these questions before you make decisions about the mobile home floor plan. How many people do you have in your family? How many bedrooms and bathrooms will you need to ensure that everyone is living comfortably? Do you need a lot of space or just a little?
Finding these answers will indeed help you to start!
3. Speak with an Expert
Experts can help you narrow down the very best options for you. They will better direct your needs and help you find the perfect manufactured home floor plan.
A good modern home floor plan is essential for providing the space that a family needs to live effortlessly. Manufactured homes have attracted many architects and designers who are competing to provide buyers with choices.
The result has also been many new trends in the interior design of manufactured homes. Buyers can be assured of finding a mobile home floor plan to meet their needs. A good guide to finding the best-manufactured home floor plan is a must!
Home buyers often overlook the great value offered by a manufactured home that can be customized to fit their lifestyle. Starting with the mobile home floor plans to the overall design and exterior.
Buyers can choose from hundreds of designs, but they can also create their own manufactured home design by customizing any of our floor plans. Every customer has a unique set of requirements for a new home.
Homes Direct doesn't believe that any one model can meet all of your needs and wishes. This is why Homes Direct offers many customization options. But customization doesn't come easy as well.
If you want to customize a mobile home be aware of the following.
Building a custom mobile home is a little expensive. In fact, they may have a heavy price tag attached to them depending on the features and products chosen.
Needs to go through a local government zoning office.
Takes more time and sometimes the needed features are hard to find.
If you want to put your custom mobile home for sale it can be a bit low in price.
Some Customization options for your house can be the following:
The Exterior Design Options
1. Colors - available exterior colors which are many will enable you to select a color for the exterior that will meet your style expectations while enhancing the design of the homes.
2. Siding - There are also numerous mobile home deck plans that you can customize and choose from. Personalizing the deck plan can create the atmosphere you imagine for your home.
3. Roof, Porch, and Windows - Roof lines can be enhanced with hip roofs and taller roof pitches. There are almost endless options for porch designs. Our porch designs can be configured to allow for sitting or to be just a nice design feature. You can also choose to accent the doorway area with a different color and different material. Windows and window placements are among the exterior modifications we can make. These modifications can also be an enhancement for the home's interior.
The entire exterior of your home can be modified to fit your mobile home floor plan and to create the exterior design you want.
The Interior Designs Options
Floor Plans - Mobile home floor plans can be easily customized to your needs as mentioned above. It can be difficult to figure out the perfect design --a floor plan might look perfect on paper, but when you move into your new manufactured home, you may find some things you overlooked. Take your time when choosing a floor plan, and try to think about every aspect before deciding on one.
Kitchen Options - The kitchen is often the center of family life. It is a gathering space that needs to suit your needs. Designers at Homes Direct can configure a kitchen to your preferences.
Bathroom Options - Bathrooms can be customized from the ground to its overall appearance and design. There are some recommendations by the experts depending on the size of the home and according to the mobile home floor plan.
Living Rooms and Bedrooms - Following the modern home floor plans, designers can advise you on how to design your living room to have the space you need. In terms of Bedroom customization, the options are plenty!
Of course, these points don't hold back people to customize and follow their dream plan. Starting a new family in a house where you can have your say is a dream to everyone.
Homes Direct has 531 mobile home floor plan options for its customers. While many floor plans are similar, many are very different. The size of the home you are considering buying will narrow down the interior designs you can choose from, but you may find features in a larger home that you would like to include in your home. We can often add these features to your mobile home layout.
If you are looking for floor plan options there are also the doublewide mobile home floor plans. Double Wides, also known as Multi-Sections, represent the largest and broadest category of manufactured home floor plan. Very popular with first-time homebuyers, park owners, empty nesters and those looking for secondary homes.
Let's look through some examples of modern modular home floor plans.
1 bedroom manufactured home floor plans
1. Casa De Ceilo
500 SQ FT

1 DINING AREA

14x37 AREA

1 BEDROOM

1 SECTION

1 BATHROOM

1 LIVING AREA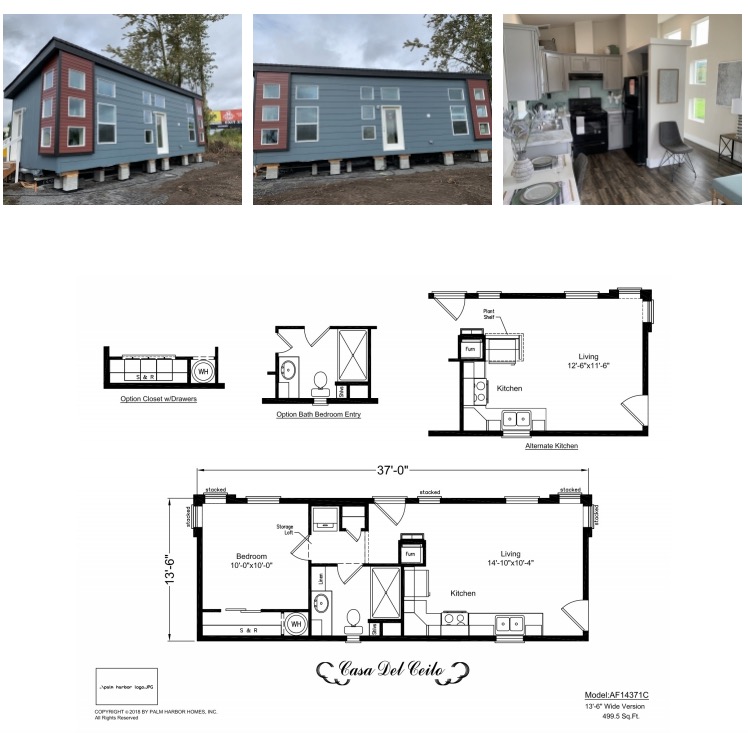 2. Paradise

586 SQ FT

1 DINING AREA

15x48 AREA

1 BEDROOM

1 SECTION

1 BATHROOM

1 LIVING AREA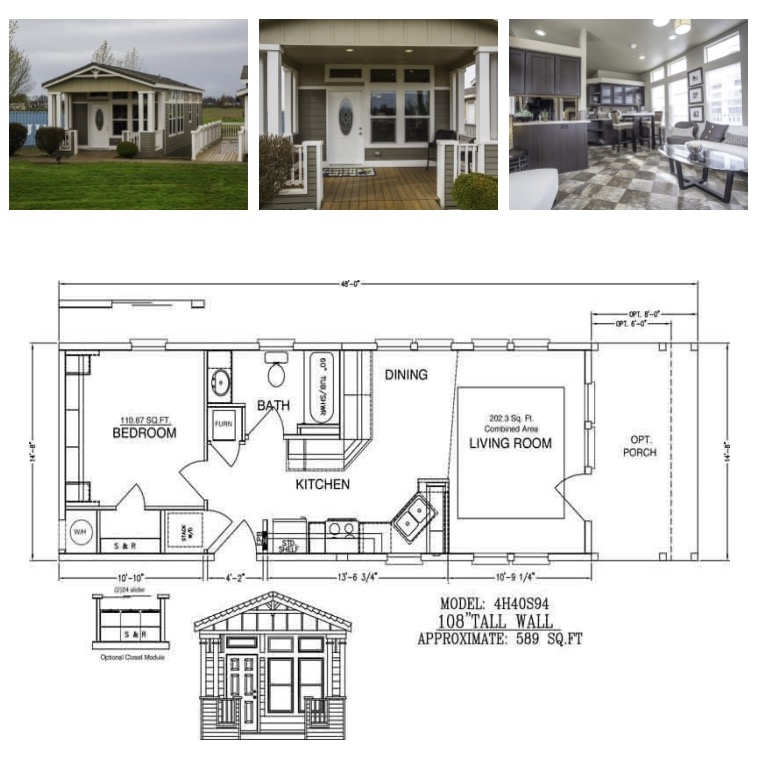 Small mobile homes do provide a wealth of advantages. These homes are typically lower in costs (some are under 50K) than a traditionally built home yet are constructed with the same materials. There are numerous small modular homes floor plans and indeed they can be changed and customized by customers.
Here is a beautiful list of the best small modular homes prices with the information needed one each.
2 bedroom manufactured home floor plans
1. River's Edge
972 SQ FT

1 DINING AREA

27x42 AREA

2 BEDROOMS

2 SECTIONS

2 BATHROOMS

1 LIVING AREA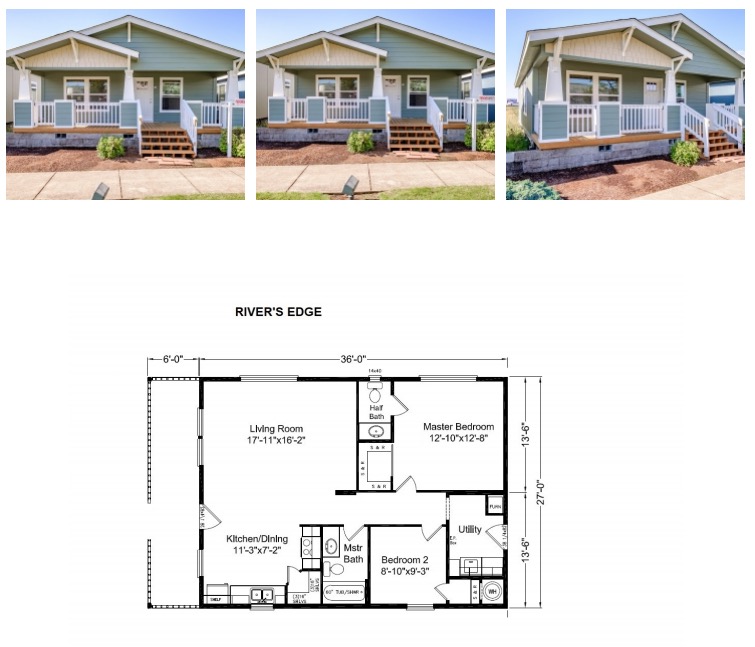 2. The Loft
1,140 SQ FT

1 DINING AREA

15x76 AREA

2 BEDROOMS

1 SECTION

2 BATHROOMS

1 LIVING AREA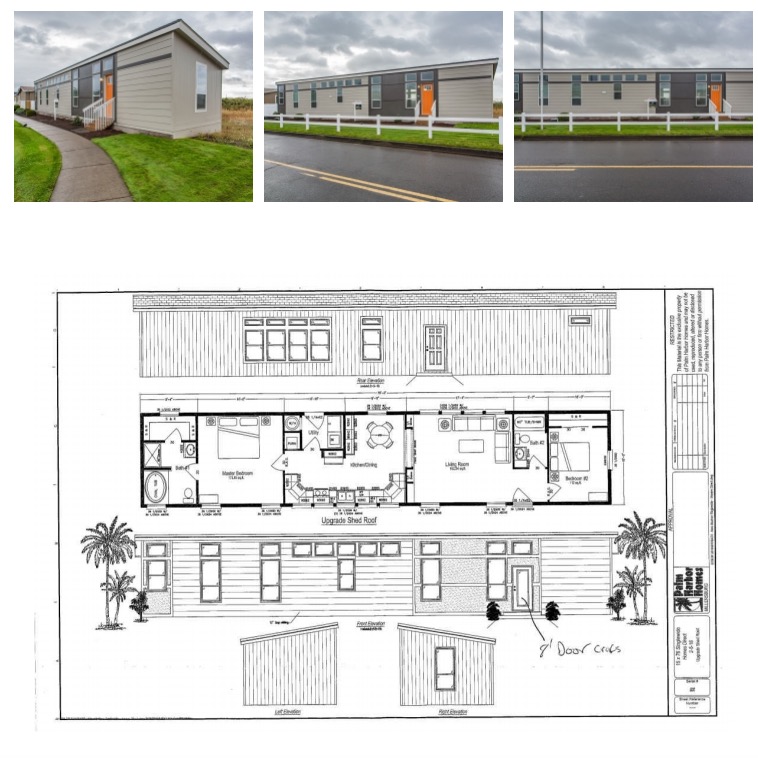 3. Metolius Cabin 2
1,550 SQ FT

1 DINING AREA

27x66 AREA

2 BEDROOMS

2 SECTIONS

2 BATHROOMS

2 LIVING AREAS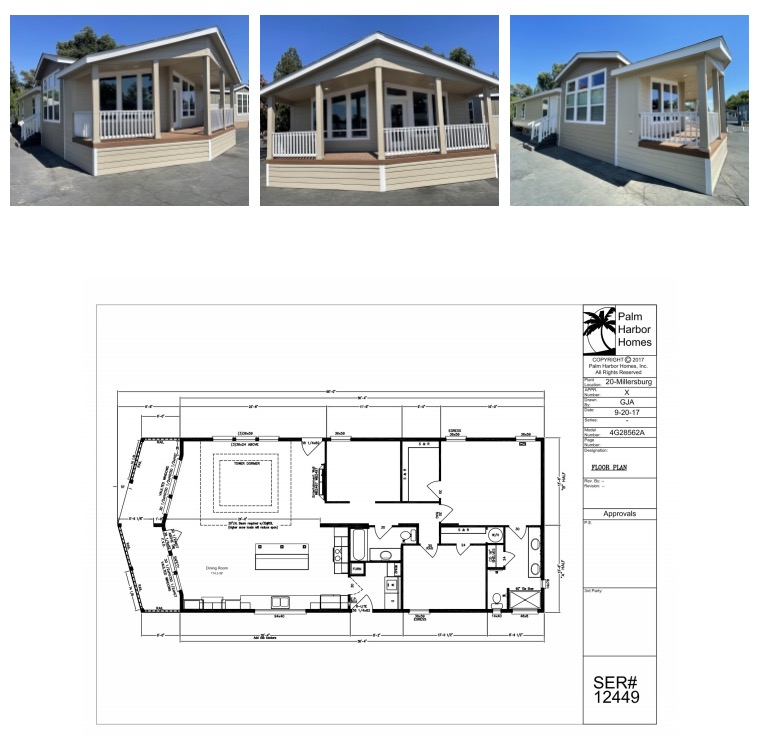 3 bedroom manufactured home floor plans
1. Maple
2,123 SQ FT

1 DINING AREA

30x70 AREA

3 BEDROOMS

2 SECTIONS

2 BATHROOMS

2 LIVING AREAS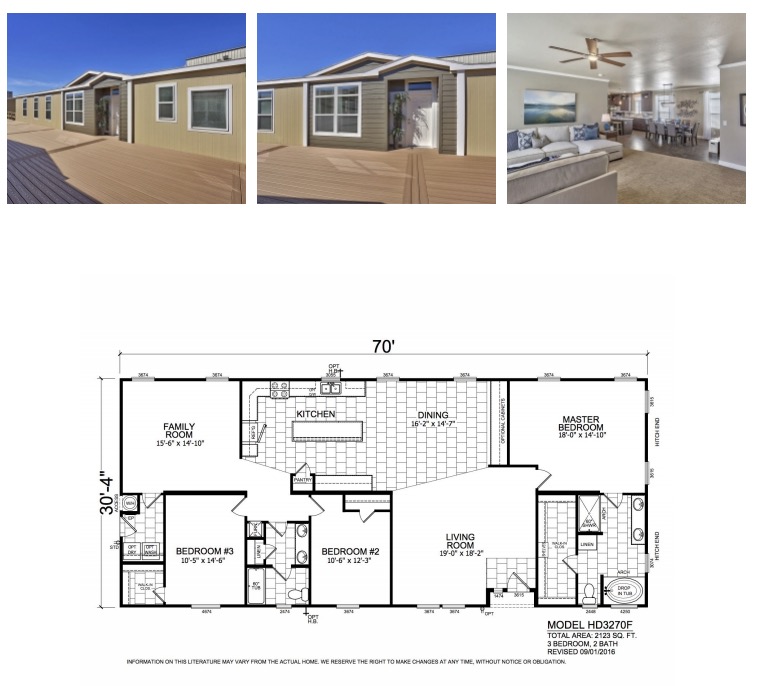 2. The Sunset Bay
1,500 SQFT

1 DINING AREA

27x56 AREA

3 BEDROOMS

2 SECTIONS

2 BATHROOMS

1 LIVING AREA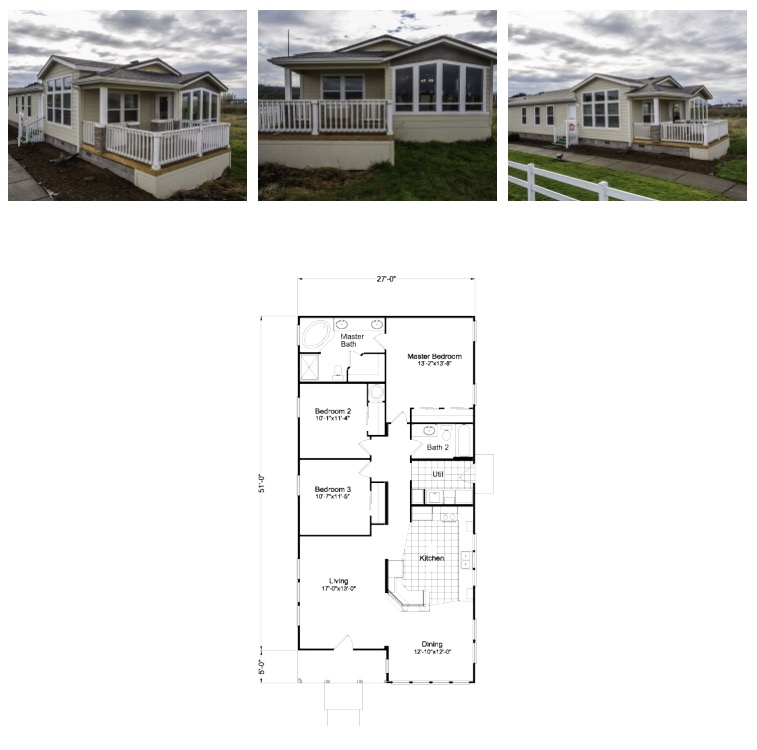 3. RC3172A Home
2,232 SQ FT

2 DINING AREAS

31x72 AREA

3 BEDROOMS

2 SECTIONS

2 BATHROOMS

3 LIVING AREAS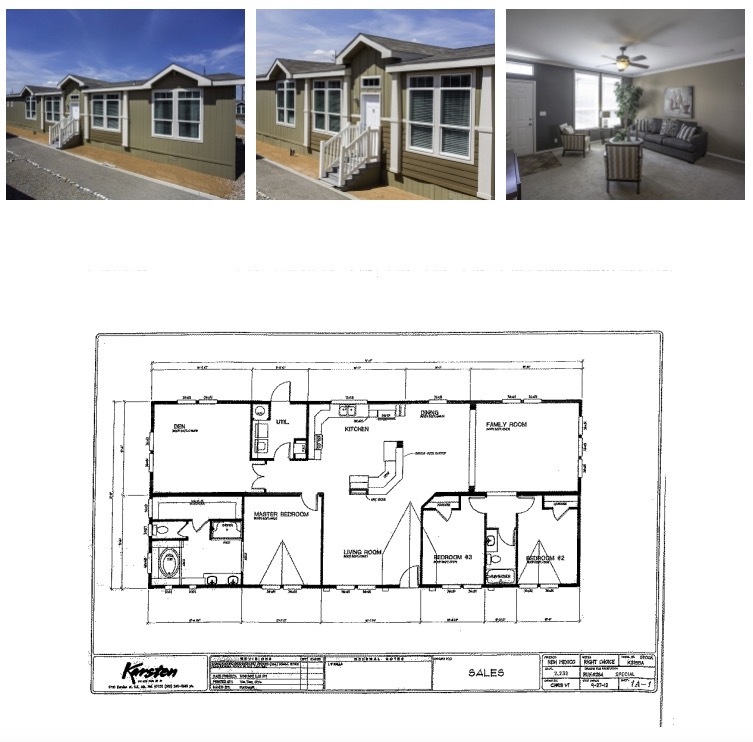 4 bedroom manufactured home floor plans
1. The Truman III
1,782 SQ FT

1 DINING AREA

27x66 AREA

4+ BEDROOMS

2 SECTIONS

2 BATHROOMS

2 LIVING AREAS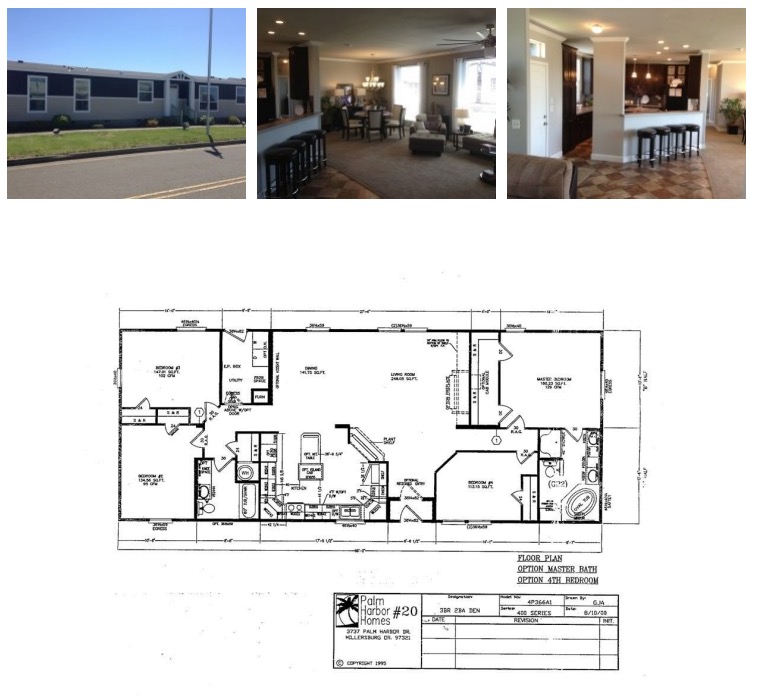 2. Casita
2,617 SQ FT

2 DINING AREA

40x74 AREA

4+ BEDROOMS

3 SECTIONS

3 BATHROOMS

2 LIVING AREAS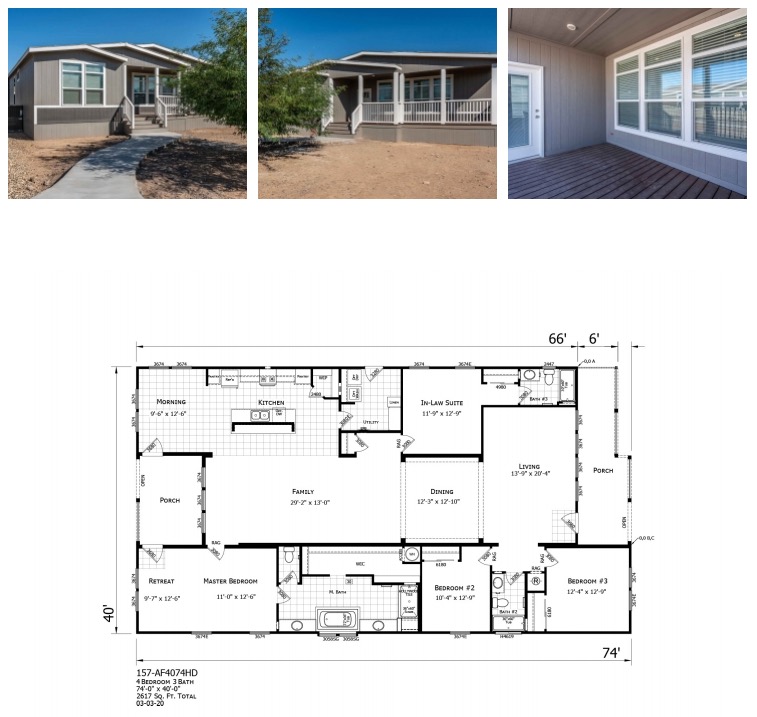 3. RC4068B Home
2,754 SQ FT

1 DINING AREA

40x68 AREA

4+ BEDROOMS

3 SECTIONS

3 BATHROOMS

2 LIVING AREAS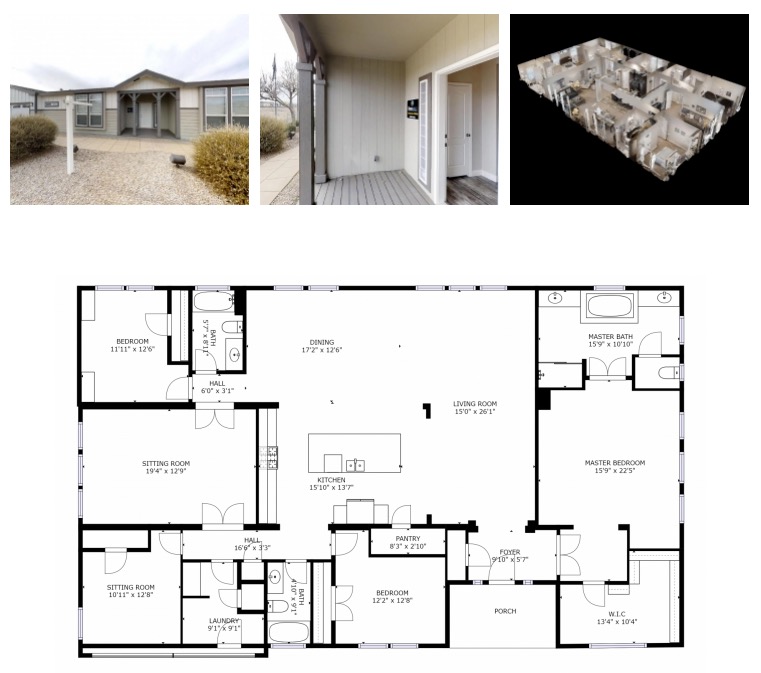 Farmhouse manufactured home floor plans
1. Farmhouse
1,796 SQ FT

1 DINING AREA

30x63 AREA

3 BEDROOMS

2 SECTIONS

2 BATHROOM

1 LIVING AREA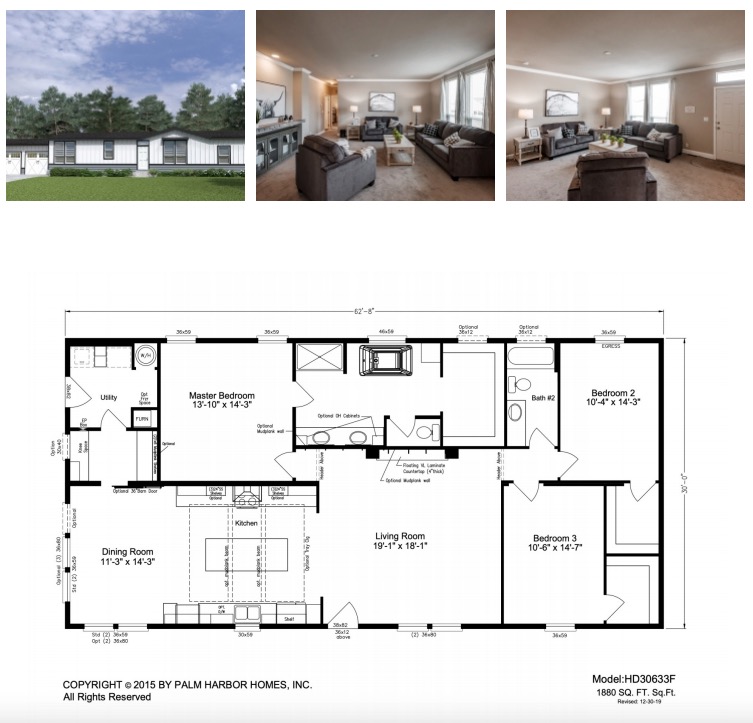 2. Farmhouse Home
1,901 SQ FT

1 DINING AREA

31x63 AREA

3 BEDROOMS

2 SECTIONS

2 BATHROOM

1 LIVING AREA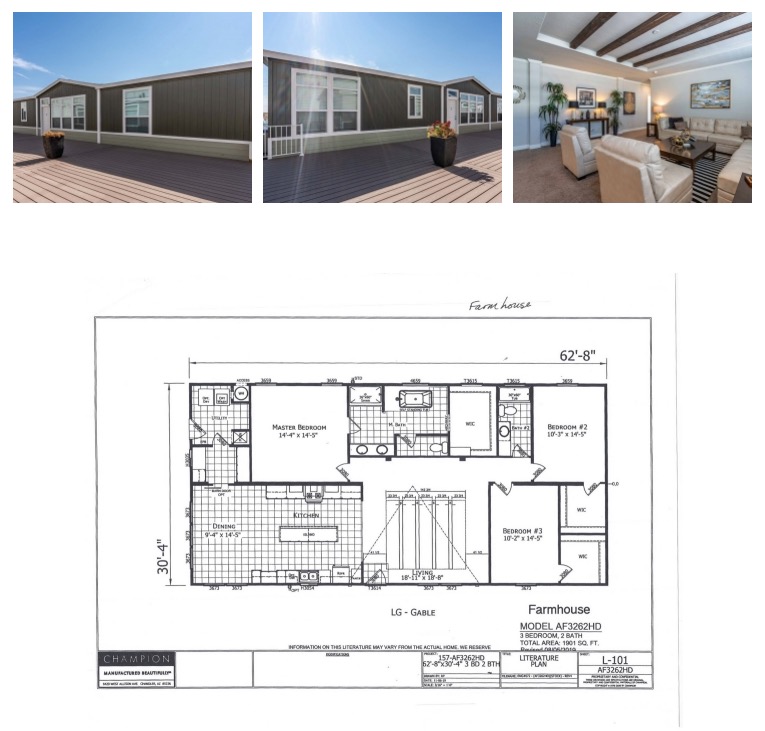 Before deciding on buying a mobile home, make sure you go through every detail, the advantages and of course the disadvantages of having a mobile home. Best checklist of buying a mobile for you with detailed information! Check all mobile home floor plans and talk to experts on customizing options.
Here are very quick facts to know before buying a mobile home!
Mobile home mortgages that include land are generally 30-year loans
Get to know what are the annual taxes for the land
Calculate the tax increase of adding a manufactured home
Identify boundary markers as indicated on the property deed
Have deed researched and certified against potential liens or intrusive right-of-ways
Check the local community's crime rate
Check the local school ratings
Review local zoning and building codes regarding manufactured homes
Be certain power, water, and sewer are available
Know the cost of connecting to local services
Check for internet service
Know the cost/method of garbage and recycling pickup
Check how far away work, shopping, and schools are from the property
Keep in mind that there are many types of mobile homes and ways they can get built. Here is a very detailed guide for you to choose the best mobile home that meets your needs and future plans.
Having professional help during the process of buying any kind of property is a must. There are some details and good notes that the expert can give you and guide you in a professional way.
Come and see the difference with Homes Direct. With our expertise and experience, we make the process of moving into your new custom manufactured home a breeze. We'll walk you through each step and help you apply for the permits, financing, any necessary site prep, and complete paperwork. Find more about the services provided by Homes Direct.